1-strip Oak Country Natura at "Skyfall" - the trailblazing residential project in Meidling.
"The" Skyfall "object at Arndtstrasse 88 in Vienna Meidling with its outstanding
architecture is a real eye-catcher in the truest sense of the word. Its" tower "offers an extraordinary 360-degree view over Vienna and the apparently floating wooden balconies not only connect nature with the city but rather the open sky with Meidling. Like in all of our projects, tasteful design details and state-of-the-art technology can also be found in the futuristic "Skyfall" - this is how developer Ulreich describes its special project. Despite the wonderful view over Vienna, we always prefer to cast our eyes towards the ground:
Combining the young, modern furnishings of the apartments with our rustic plank Oak Country Valletta Natura creates a very special flair that is second to none. Just let yourself be inspired:
With the project, Ulreich is also one of the three nominees for the FIABCI Prix d'Excellence Austria 2020. "The FIABCI Prix d'Excellence is the first Austrian real estate prize that objectifies the overall result, the project itself, and not People or project sub-disciplines (architecture, collaboration, energy, etc.). This makes it possible to honor interdisciplinary innovations for the first time as well as to consider outstanding projects in a sustainable economic and social overall context. "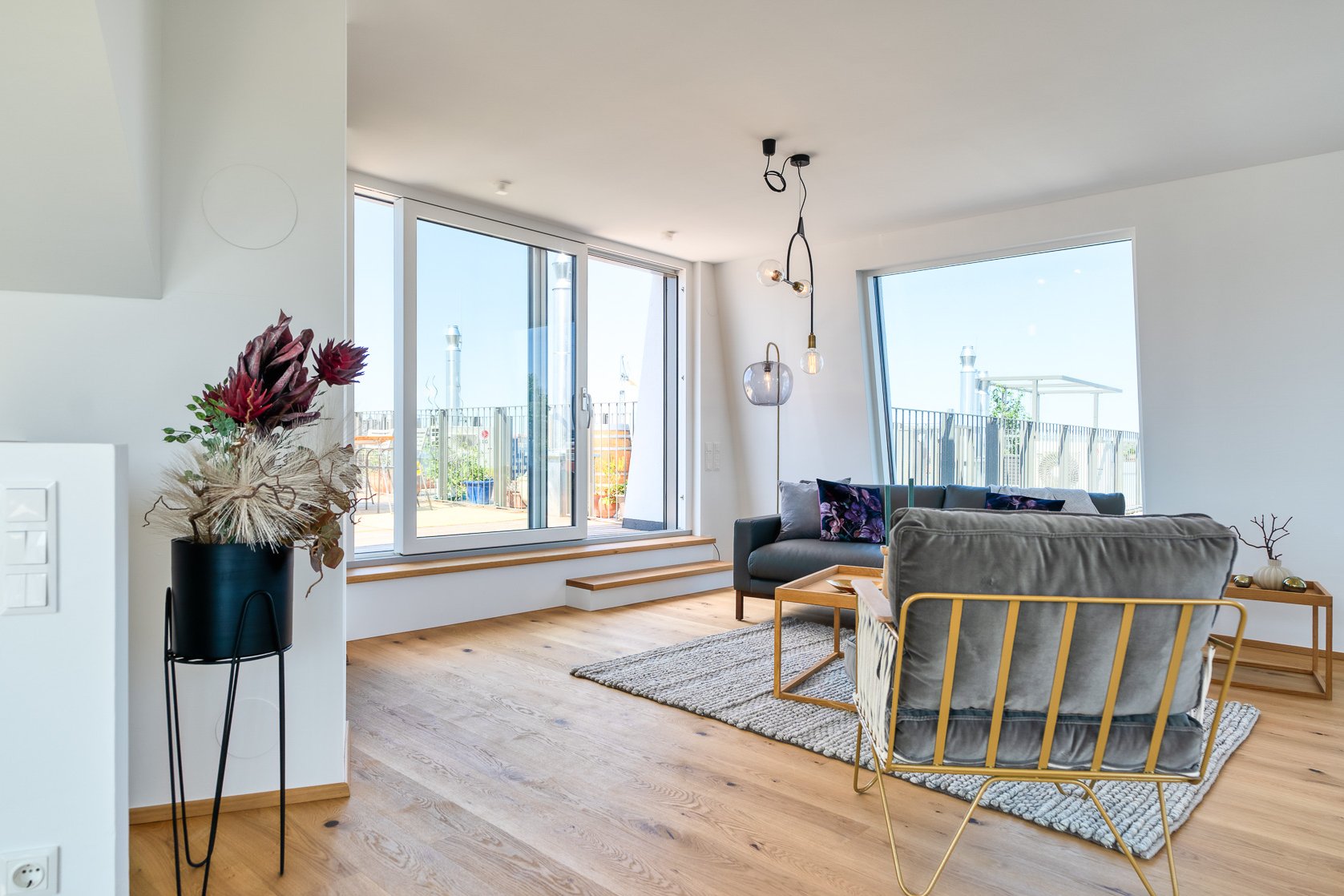 An eye-catcher in the young, urban and emergent Meidling
PROJECT DETAILS:
PARQUET: WOODflor NOVOLOC 5G 182 Oak Country Valletta Natura Seda
PROJECT DEVELOPER: Ulreich Bauträger GmbH
ARCHITECT: Daneshgar Architects
Copyright Photos © Rudy Dellinger