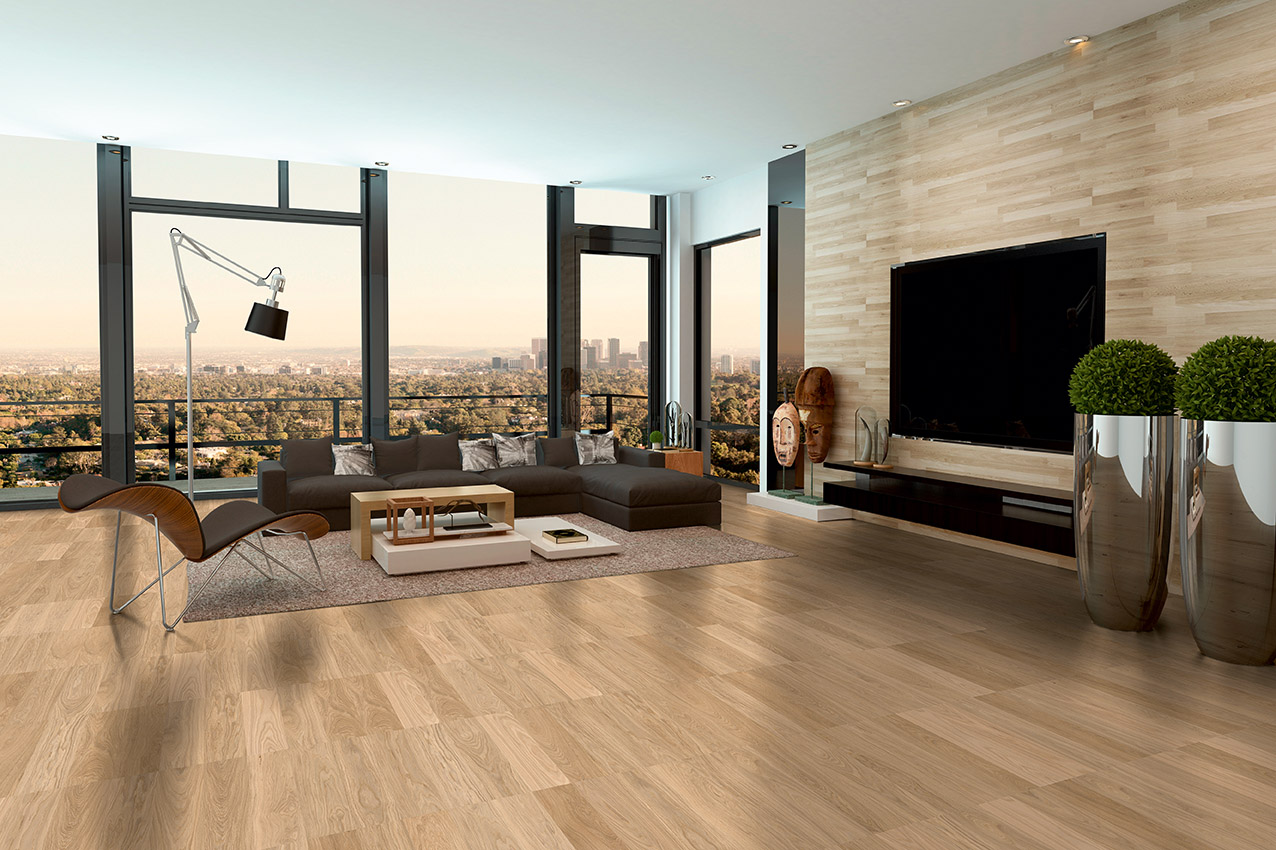 Parallel- and ladder pattern
The installation pattern chosen, significantly determines the visual effect of your.. Discover the exceptionally linear parquet patterns from our MULTIflor.11 700 series.
"A tidy house, a tidy mind."
- your parallel patterned floor
A straight, parallel installation stretches your room and makes it appear larger if the installation is carried out parallel to the wall. The uniform arrangement looks modern and simple and goes well with a very modern or either a classic, timeless interior style. At parallel patterns, all strips are not installed irregularly but parallel at the same height. The uniform geometry has an ordering effect and subtly influences the effect of the room. Its clarity also gives the parallel pattern a very modern look.
Characteristics of this installation technique:
Gives a straight and geometric atmosphere
A parallel pattern has a very modern effect
Ladder pattern adds spaciousness to the room
Offers your eyes something to explore
The patterns hardly ever divert from your furnishings
Ladder pattern
The basis of the ladder pattern is the parallel pattern: a row of parallel strips alternates with a transverse single row. This way it reminds you of adjacent ladders.
The ladder pattern invites the eye to explore, without causing distraction and optically enlarges rooms this special way.
Our ladder and parallel pattern is installed with our MULTIflor.11 700 system. The multilayer parquet impresses with its great flexibility and is perfectly suited for underfloor heating.
MULTIflor.11 700 goes beyond the scope of today's usual installation patterns.