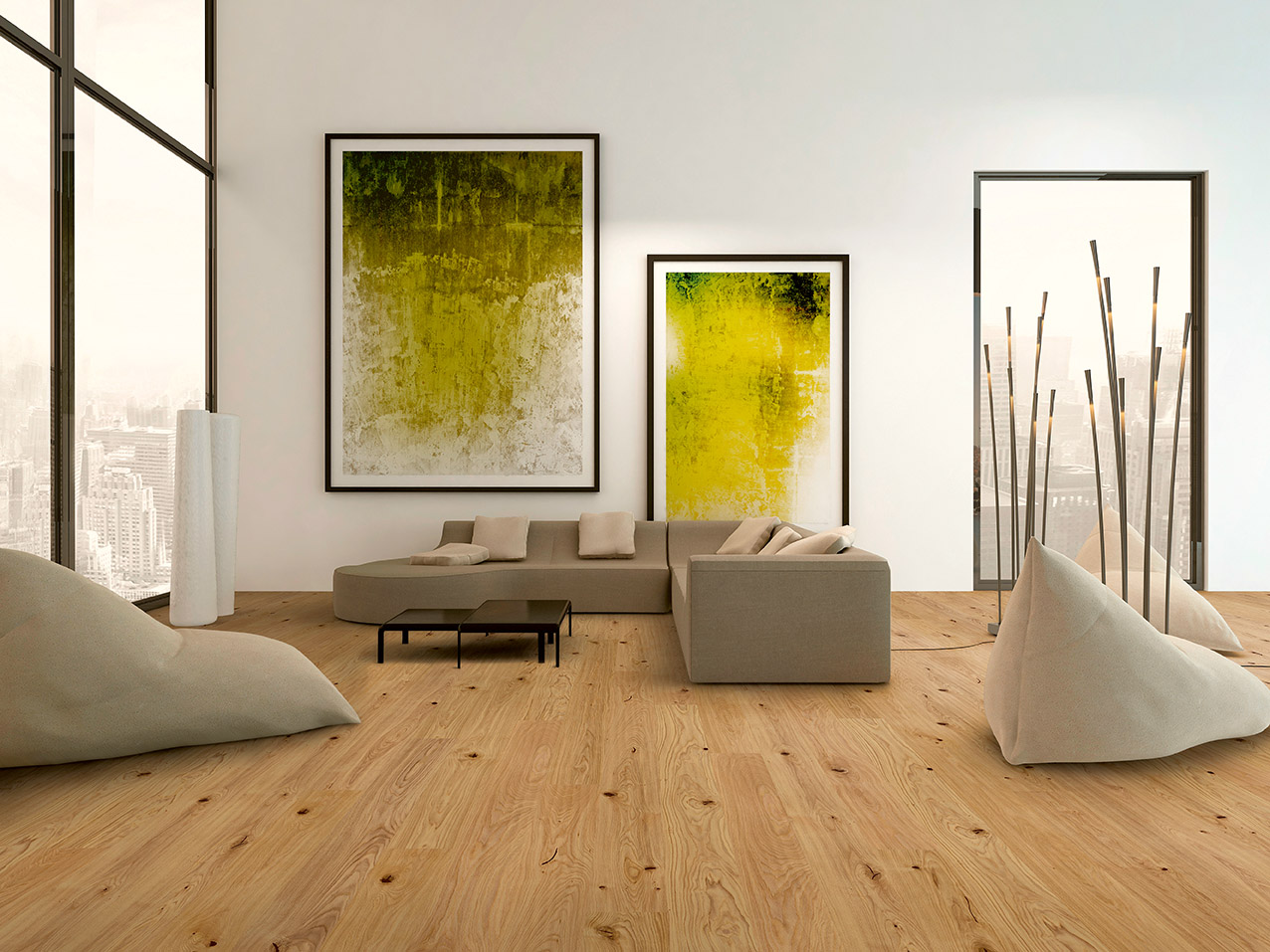 Surface structures
Various surface structures underline the naturalness of your parquet floor, ensure a pleasant walking experience and score with many other advantages.
Noticeably characteristic
surfaces. Experience them just as they are.
Feel the differences. See the differences.
Selected types of parquet can be obtained from Scheucher with extraordinary surface structures. This creates a tangible and visible pattern, with an incomparable feel, making the parquet floor appear three-dimensional.
Valletta
brushed with 4-sided bevelled edges
With our parquet structure Valletta, the wood is brushed in the direction of the grain and the soft parts are removed. What remains are the hard annual rings of the wood. This gives your parquet a more natural appearance, impresses with its unique haptics and with a great feeling of walking. The structure hides dirt and small damage to a certain extent.
Valsega
band-sawn, brushed
Valsega ensures a characterful and distinctive surface impression. The wood is brushed lengthways and across the grain. The resulting saw cut haptics impresses with its great touch and naturalness. At Valsega sufaces, dirt and minor damage are concealed to a certain extent too.
2-sided or 4-sided bevel
With the article-specific 4-sided bevel surface structure, the parquet elements are given bevelled edges on all four sides, which allows the structure of the inidividual elements in the overall arrangement to stand out pleasantly.