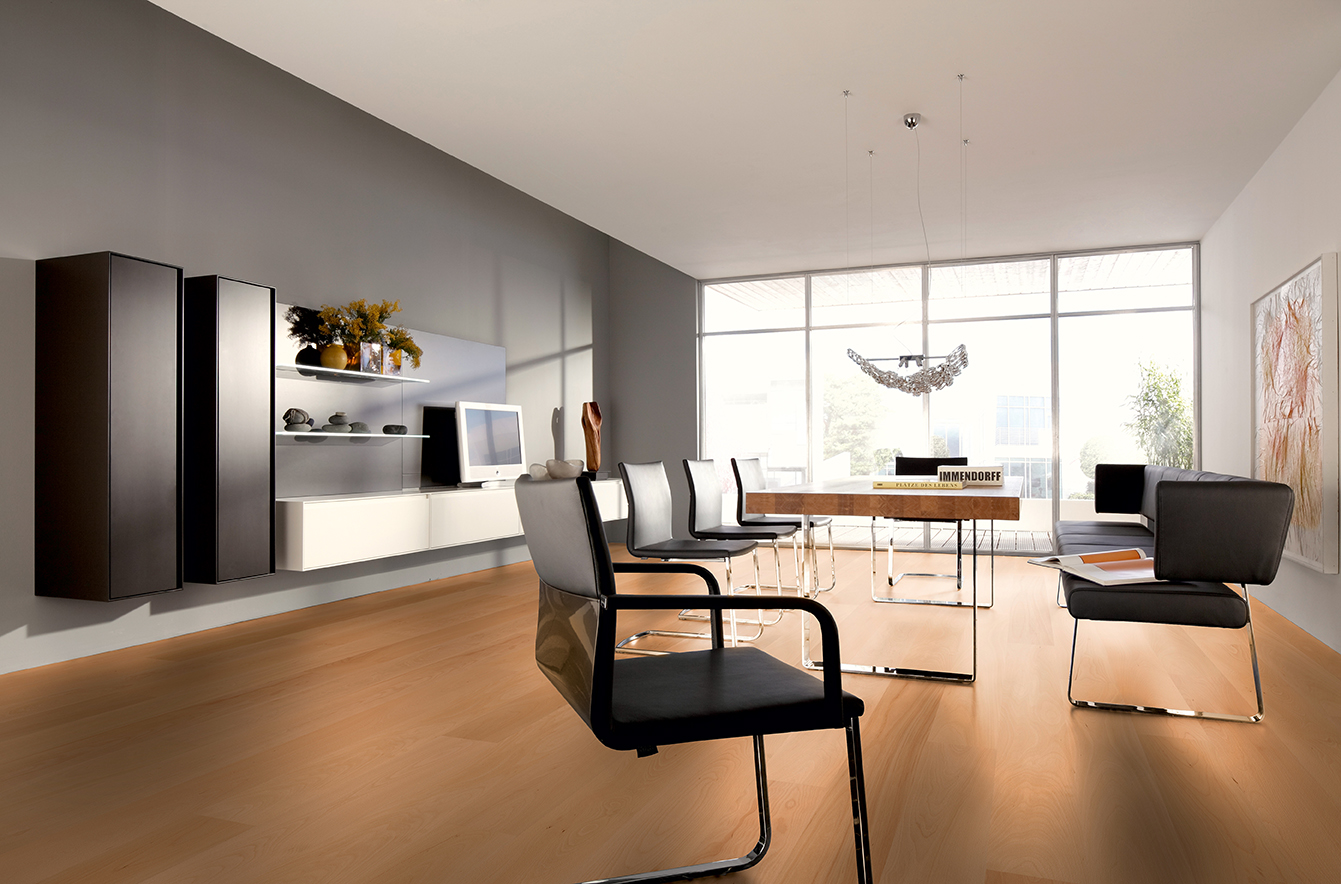 Beech parquet
Hard. Noble. Multifaceted. The restrained character of beech wood goes well with various furnishing styles, but belongs - despite of its good surface hardness- to the sensitive types of wood.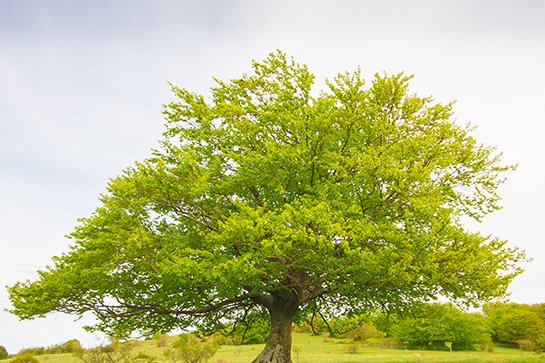 Gracile and tough –
Beech parquet
You can hardly find any knots at beech planks. One reason that ensures the noble, even look of this special parquet flooring. Thanks to this uniform appearance, beech parquet can be combined with many furnishing styles and accessories.
Characteristics of beech parquet
Beech is one of the most common deciduous trees in Austria and Germany. Used in form of a parquet floor, the wood is basically very grateful, warm and inviting. Due to its high degree of hardness, it is also particularly tough and stable – so it is not without reason that beech parquet was one of the most popular wood floors back in the 90s that still gets used today. However, the problem with beech parquet these days is, that more and more builders are using underfloor heating systems in their buildings and beech wood tends to form increased joints and transverse curvatures - therefore we do not recommend to install a beech parquet on an underfloor heating.
GRADINGS, COLORS & FINISHES
The color of the beech ranges from light red to brown. Due to the very light basic tone, beech parquet optically enlarges any of your rooms. The fine-pored surface without or with only a few knots ensures an even look. The grain intensity differs depending on the grading, but the overall look of beech parquet remains quite plain, which makes its look unobtrusive and therefore adapts extremely well to different furnishing styles.
See your favorite beech parquet virtually in your own home
Parquet choice made easy: Use our Parquet Finder to get to know all options of beech parquet and at the same time see your favorite one virtually installed in your home using our Parquet-Finder with its integrated room visualizer. Simply upload your own room photo now!
Another type of wood
might fit better
into your home?
Click through the diverse selection of wood types for our parquet floors.