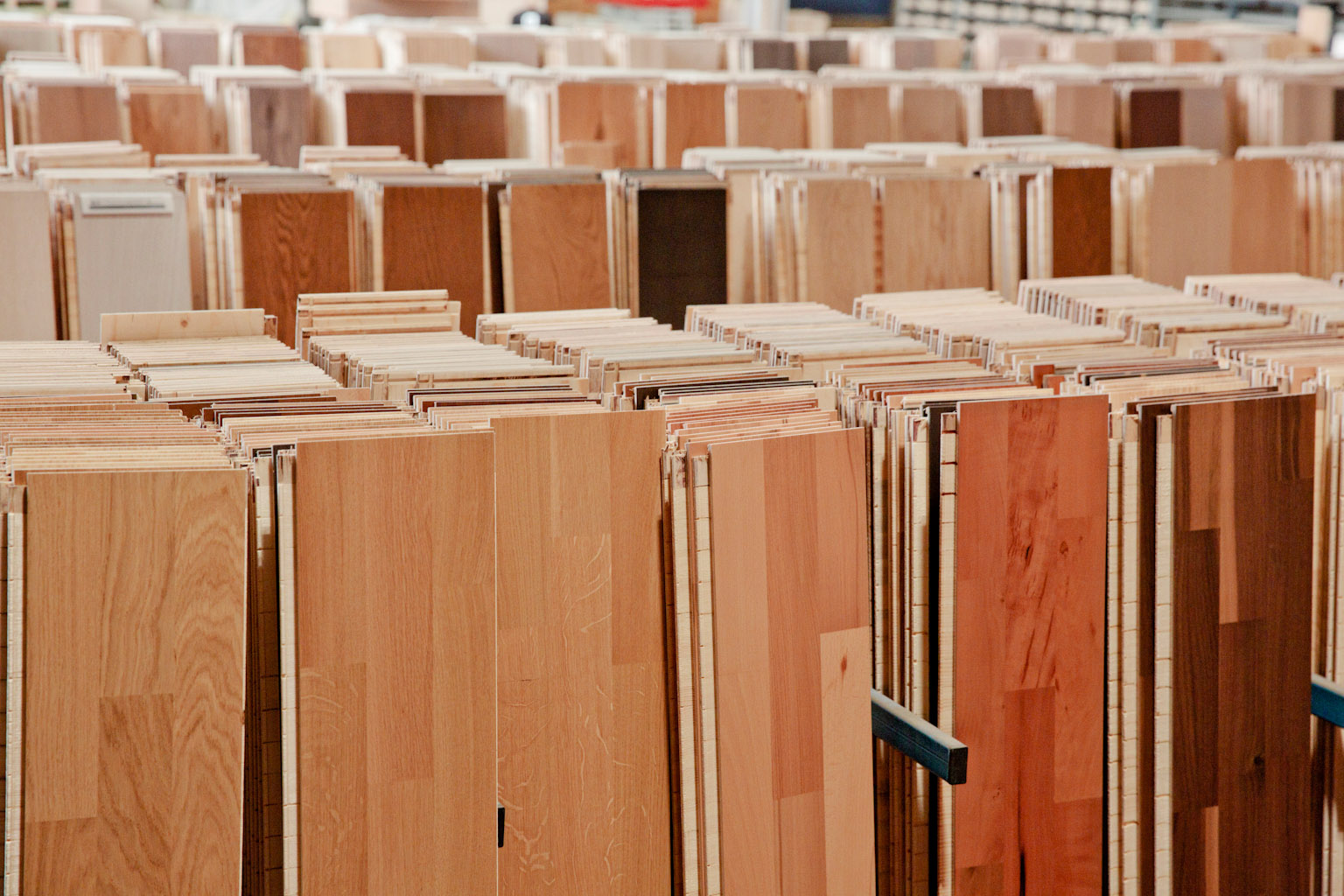 Parquet samples
Use our parquet finder to order your free sample box with up to four samples within Austria and Germany.
Order your free sample
In order to make it easier for you to choose your new parquet floor, we offer you the option of ordering up to 4 samples in one box, free of charge, to be sent to your home. The samples are ideal for showing you the type of structure, the colour, the surface and the haptics of your dream floor.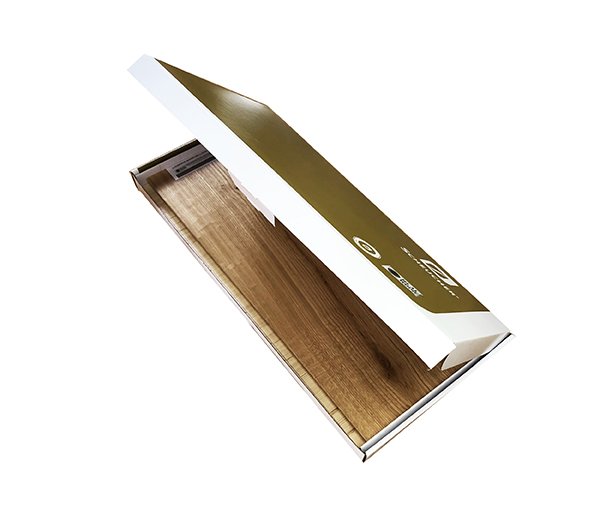 This is how the sample order works out:
Open the parquet finder, Open the Parquet Finder, click the white button in the middle of the picture, browse through the range and then select the desired product so that it is activated in the given living room. In the bottom right corner you will find a button with "Surface options for this product". If available you can select the desired surfacefinish for your parquet sample.

Now click on the sample box icon in the upper right corner. The selected floor is now placed in your sample box.

If you want to select several products, simply repeat steps 1 and 2. You can order up to 4 free parquet samples within Austria and Germany.

Submit sample order: Now click on the sample box symbol - you will now see your selected products and can make changes if necessary. If you would like to order the selected samples, then click on the button "Select distributor".

Please select your desired Scheucher partner. He/She will receive your order too and will be happy to provide you with further information about your Scheucher product or will be at your disposal for showroom appointments,offers or numerous other services such as the installation of your Scheucher parquet. The sample box is shipped exclusively via Scheucher ex works.

Fill in your contact information and shipping address. Fields marked with * must be filled out. Please check your address for correctness and completeness, your package cannot be delivered if information is missing.

Click on "send" and you will experience your favorite parquet with all your senses directly in your home soon! If the parquet is in stock, you will receive your sample within five working days!
*Please note: Sample orders and deliveries are currently only possible within Austria and Germany.
Experience and buy Scheucher parquet floors worldwide:

However, our worldwide network of showroom partners is always at your disposal with a diverse selection, larger samples and professional advice!

Please also contact our partners in your area for the purchase, installation and various questions about our parquet floors.