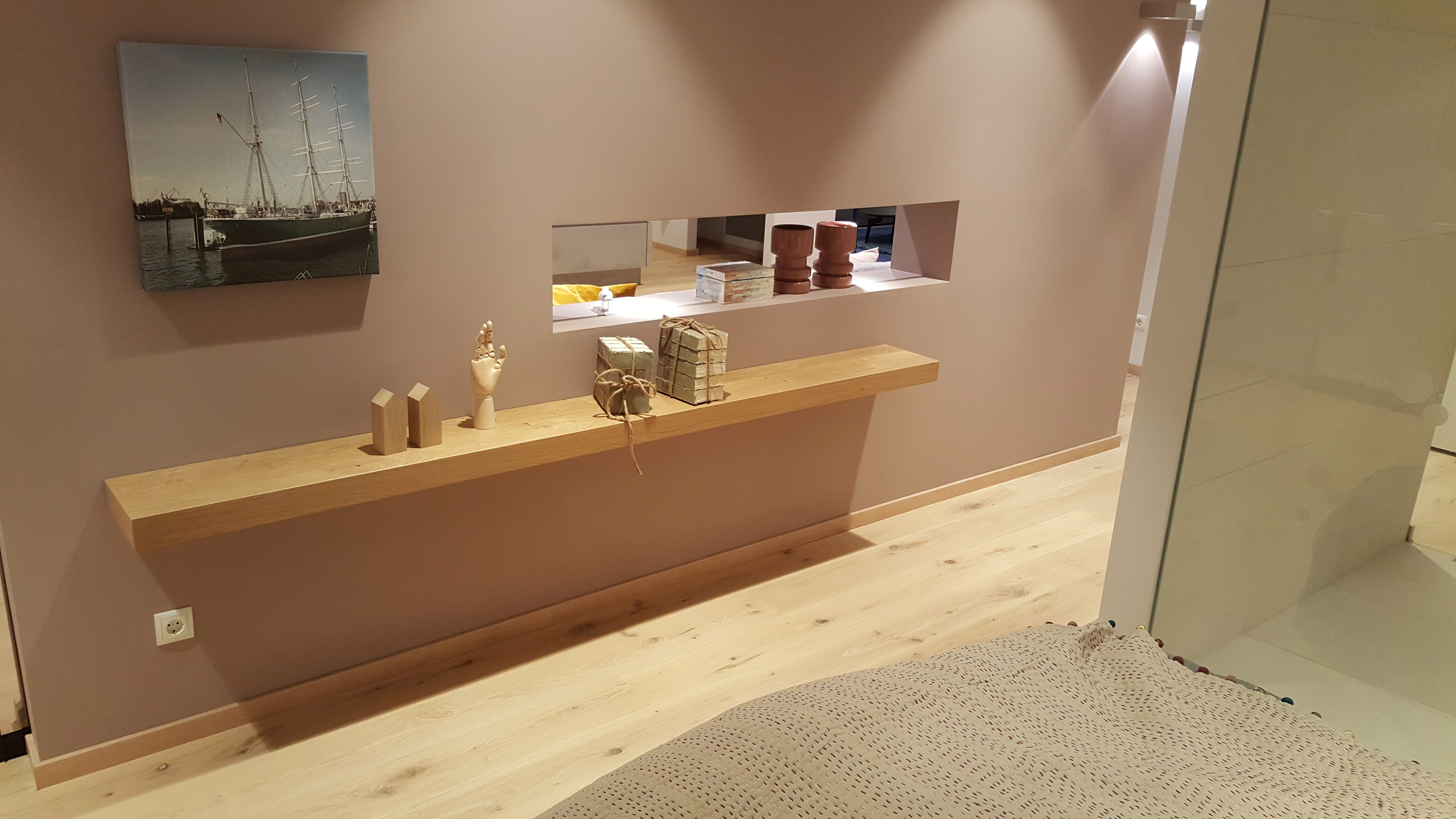 Parquet skirtings and accessories
In order to come into it's own, every parquet floor needs a tidy finish as well as a smooth transition to walls and similar things. For this purpose, Scheucher stocks a wide, perfectly-fitting range of skirtings that can be harmoniously tailored to the parquet installed.
Create a harmonious and clean finish in your home with Scheucher parquet steps and skirtings.
Our skirtings are available in all types of wood and colors, as a neutral variant in opaque white, and also as a solid oak skirting in different heights and shapes. Perfectly matching, they frame your parquet floor, cover the required expansion joint and at the same time protect your walls. Talk to your floorer- he will be happy to advise you!
Types of skirtings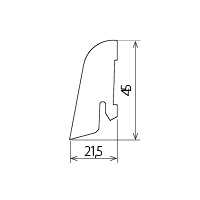 Skirting veneered mat varnish
21.5 x 45 x 2700 mm
available in all current parquet designs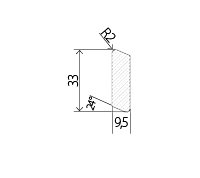 Schweizerleiste solid oak varnished
10 x 35 x 2400 mm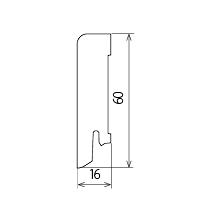 Skirting veneered mat varnish
16 x 60 x 2700 mm
available in all current parquet designs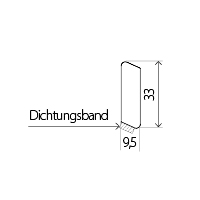 Schweizerleiste mit Vitoband solid oak varnished
10 x 35 x 2400 mm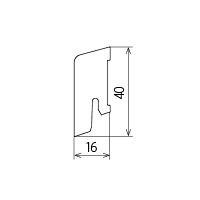 Skirting veneered mat varnish
16 x 40 x 2700 mm
available in all current parquet designs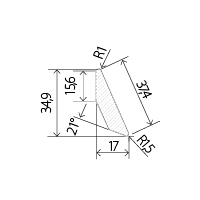 Skirting made of solid oak
35 x 18 x 2400 mm
ROOM CLIMATE LOGGER FIDBOX
The installation of a FIDBOX is recommended per residential unit, but at least once in an area of 100 m², it registers the room climate under and in the parquet floor for years.
The Fidbox app is available for all smartphones and tablets with the Apple iOS or Android operating systems in the respective store.
Hygroscopicity is one of wood's natural characteristics. That means that it adapts its moisture content to its environment. This process is described as "the wood working" (swelling and shrinking). With a humidity above 65 % (in the summer months) or below 30 % (during the heating season), this may result in perceptible changes in the dimension of your parquet elements (bulging/warping in summer, shrinkage during the heating season). These effects are typical characteristics of wood and the ultimate proof of how natural wood is as a material. Our way of life and further developments in residential buildings with very tight outer walls and a controlled ventilation in living areas, as well as underfloor heating and cooling, mean that parquet and floorers are faced with ever increasing challenges.
The number of damage caused by indoor climate rose sharply and, in many cases, no data on indoor climate could be presented. This is a thing of the past now! The Fidbox® is simply built into the parquet floor, measures the temperature and relative humidity automatically every day over many years and saves the data. These can be read out and evaluated by radio at any time - without having to destroy the parquet and ensures a simple and regular floor inspection so that your floor remains beautiful and maintains its value for many years. The installation of a Fidbox® is recommended by all leading parquet manufacturers at a total parquet area ≥ 50 m2 in the case of gluing and/or underfloor heating.
Specifications of the Fidbox®
Read out area: up to 30 m in an open environment, in an installed condition up to 15 m
Dimensions: 95.5 × 52.5 × 7 mm
Weight: 30 g
Memory: up to 1 048 592 records
Measuring interval: can be set to variable intervals, from one second to 45 days
Humidity: accuracy of up to ± 0.2 % rF
Temperature: accuracy of up to ± 0.3 °C at + 25 °C
Lifetime: up to 7.5 years, measuring time interval 8 h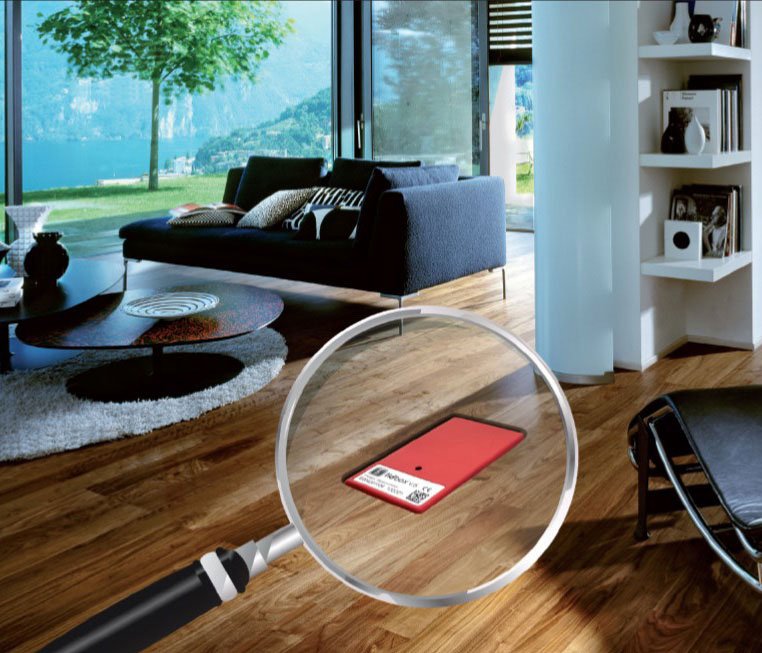 The right room climate for parquet and people?
Learn more
FURTHER INSTALLATION ACCESSORIES FOR PROFESSIONALS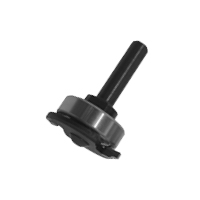 Groove cutter
for MULTIflor and BILAflor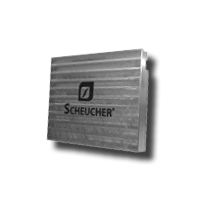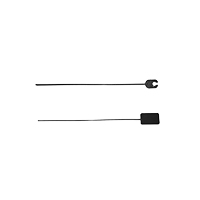 NOVOLOC 5G unlocking spring
For WOODflor and MULTIflor