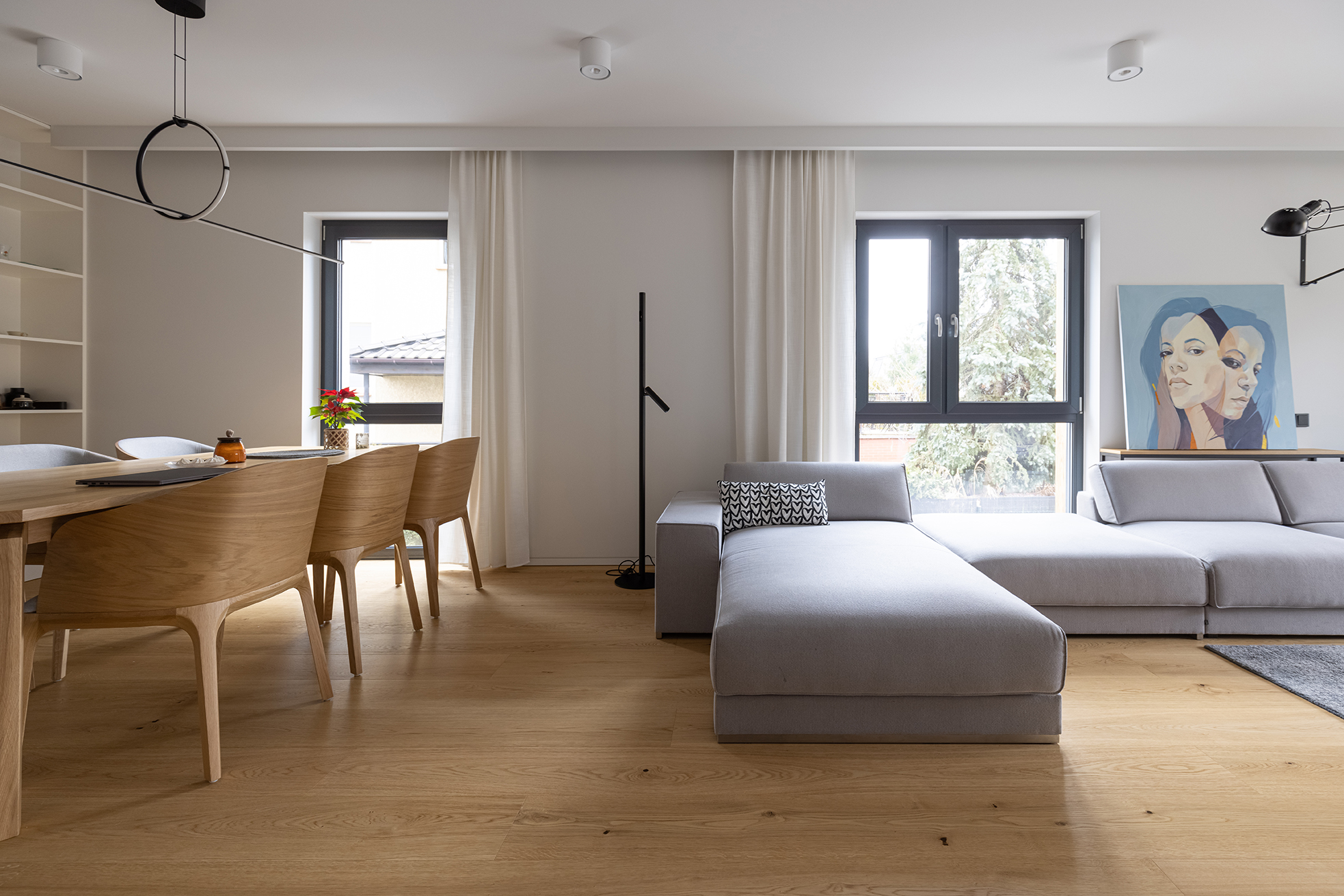 Oak parquet
Graceful, robust, timeless and popular like no other type of wood oak has always been one of the most important parquet woods.
Oak wood: a natural wonder of design and technology
It is its quality, durability, beauty and tradition, an optimum form stability, a high degree of hardness and the versatile treatment options that gives oak its very special charm.
Oak is one of the oldest solid woods in the world and an oak tree can live up to 1000 years. During all these years and thanks to its high robustness and resilience it can hardly be shaken by any external influences such as difficult weather conditions. Same applies to its indoor usage in form of oak parquet: despite of dailly stress, changes in humidity and temperature as well as minor mishaps – oak parquet always shows its most beautiful side in your home.
Oak parquet at a glance:
Origin: Europe
Brinell hardness: 34 N / mm² - this makes oak a hard wood
Very hard-wearing and robust
Timeless character
Coarse- and ring-pored
Ideally suited for the installation on underfloor heating systems
Countless and diverse treatment and thus design options possible
Oak parquet from Scheucher is produced in Austria with solar energy
C

haracteristics, benefits and fields of application of oak parquet
Oak offers a lot of processing possibilities and is therefore one of the most varied woods in the repertoire of Scheucher that gives you a wide variance of possible applications to create various atmospheres in your home or property. Thanks to its high durability, oak is always the right choice - even with heavy loads, lively children, pets or in the hospitality industry. Another great advantage of oak parquet is its excellent suitability for underfloor heating systems, which is underlined by the low swelling and shrinking behavior of this stable type of wood. However, you should still avoid excessive changes in your room climate at any time.
S

urface structures, colors & finishings
Thanks to this multitude of possible combinations, you can perfectly adapt your floor to your home. Should it exactly go with the color of your furnishing or either stand out as a special highlight?
The range not only includes a large number of different colors, but also offers special surface structures, that are visible and haptical at the same time. Choose from scraped, brushed or band-sawn surfaces, that lends the raw material an incomparable and your home an even more lively feeling
Steaming and smoking of oak wood expand the natural color spectrum - from warm, brown to elegant, dark brown shades. Additional surface refinements with high-quality oils and waxes (SEDA) or UV-sealings create a silky sheen or matt surface (TENSEO CLASSICO , Tenseo X MATT, PUROTEC), further improve the characteristics and increase the durability of precious oak parquet
Experience the naturalness of a high quality wood floor in its noblest form, give your living space an exclusive touch and choose the combination that suits you and your home best.
Oak BIANCA
Intensive White
Live a coloful life.
Live more individually.
You can find the entire world of colors
for our parquet floors here.
Steamed or smoked oak parquet
In addition to different surface treatments using colored oils or sealants, Scheucher expands the oak's color spectrum by steaming or smoking. This procedure gives the wood a warm, brown (steamed) to dark brown (smoked) color, which is not only visible on the surface, but is given throughout the whole wood.
S

ee your favorite oak parquet virtually in your home
From spacious oak planks, to trendy herringbone parquet, in calm or rather lively gradings that show up the full expressiveness of the tree: Use our interactive parquet finder to get to know all of the design options of high-quality oak parquet from Scheucher, and at the same time, see your desired product virtually installed in your own home.
Discover our exclusive, partly hand-finished oak parquet line Elevation. Adapted to the latest interior trends, Scheucher biennially creates parquet for your individual requirements.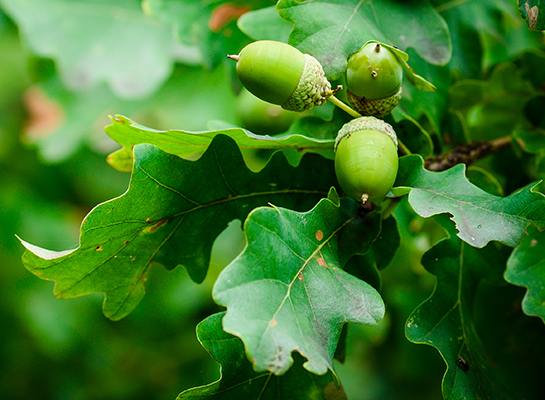 Cleaning and care
Oak parquet is very easy to care an clean. Due to its high density and its hardness, the wood has a very low swelling and shirinking behavior. Surface finishes from Scheucher ensure an optimum protection of your floor.
Oak parquet is a natural and hygienic floor covering. Germs, mites and other troublemakers don't stand a chance at parquet. Wood also has a natural antistatic effect and doesn't attract dust – this combination makes our parquet particularly long-lasting and easy to care for. Vacuuming and, if necessary, wiping up damp is absolutely sufficient for the regular cleaning.
However, like all natural products, oak parquet is also subject to natural wear and tear, which is why an extra portion of cleaning and care might get necessary someday. In our specially designed range of cleaning and care products, you will find everything you need to maintain and strengthen the natural beauty and color intensity of your parquet floor over generations.