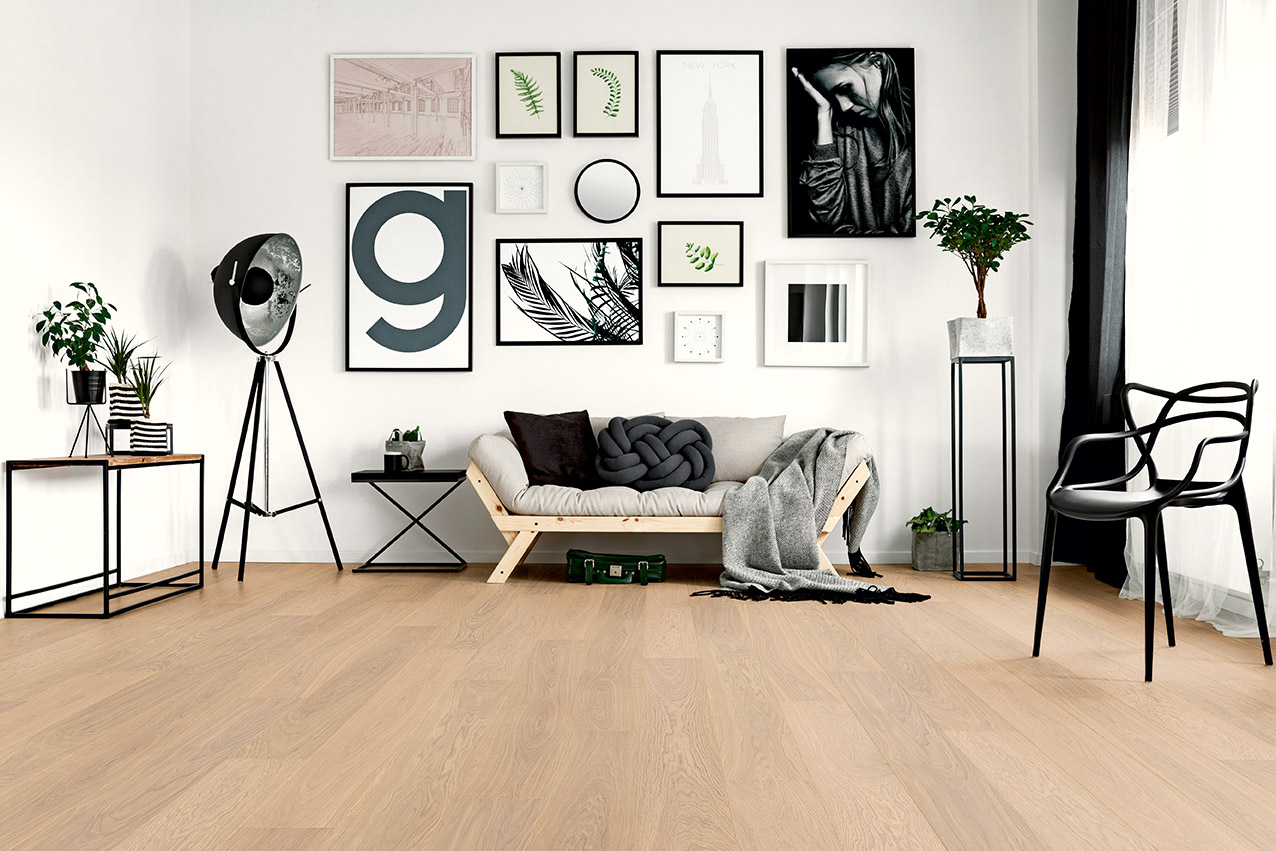 PUROtec - Surface innovation
The brilliant Purotec parquet deliberately hides its true brilliance behind a beautiful, natural matte facade: produced in a process that is so far unique in the parquet industry, the innovative UV varnish surface does not require the use of any matting agents - in terms of appearance, it gives us the illusion of untreated wood, while in terms of function, it provides us with even greater resistance, minimized color change and many other benefits that make everyday life much easier.
MAT

SURFACE.
BRILLANT

TECHNOLOGY

.
Imagine a parquet floor that effortlessly resists abrasion, scratches and chemicals while retaining its natural beauty: With the deep-matt PUROtec parquet surface, Scheucher is launching into a new, trailblazing era and surprises us with a process technology that is so far unique in the parquet market, giving us perfectly matured parquet floors with amazing characteristics in all respects. The innovative and absolutely solvent-free UV varnish surface, applied in the excimer process, enables physical matting without additional matting agents and subsequent UV curing in a single process step. Finally, the parquet finish scores with numerous advantages:
Natural, matt look
Solvent-free, healthy indoor climate
Easy to clean and practically maintenance-free
Excellent chemical resistance
Suitable for commercial use according to ÖNORM C2354
Exceptionally scratch- and abrasion resistant
Minimized color change (UV)
Anti footprint effect
Sandable and restorable
No rolling structure as with conventional matt lacquers
This is PURE NATURE
paired with highest TECHNOLOGY.
Order your free
Purotec sample box!
To make it easier for you to choose your new parquet floor, we offer you the possibility to order up to 4 samples in one package to your home free of charge. The samples are ideal for showing the type of construction, the color tone, the surface and haptics. If available for your favorite parquet, just choose our Purotec surface finishing option.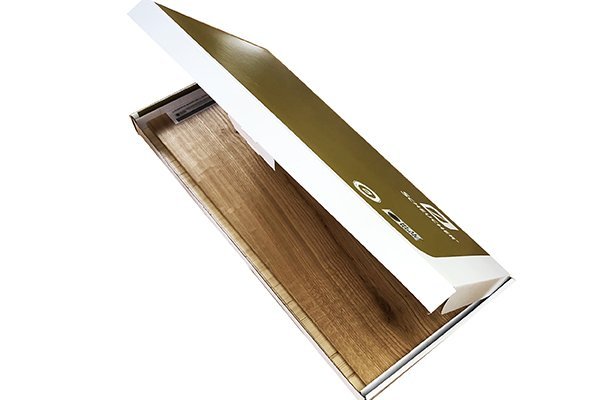 Purotec parquet -

masterfully manufactured in Austria
So now, in one of the most modern parquet factories in Europe, one of the most innovative parquet surfaces is produced - yes, 100% in Austria, sustainably, with solar energy and by a consistent team of specialists who love wood and thus stand for the high quality and precision behind our high-tech machinery. Each plank is carefully produced and receives numerous layers of high quality varnish before going through the final step with the innovative and solvent-free UV varnish excimer technology.
In this step, the parquet planks pass through an oxygen-free tunnel in which an excimer lamp emits intense UV light at a wavelength of 172 nanometers. As a result, a microfolded coating film forms as a very thin skin on the parquet surface. The subsequent curing process results in a continuous, highly microfolded and perfectly cured layer. This effect ensures that incident light is scattered in all directions - which our eyes perceive as a particularly aesthetic, deep-matte look.
Extremely scratch- and abrasion resistant parquet surface
Functionally, the much higher surface hardness of PUROtec parquet creates an extremely scratch and abrasion resistant wear layer and extends the life of the parquet by quite a bit - saving resources and contributing to sustainability. Experience the difference with the informative Martindale test, which simulates natural wear in this video!
Let's reduce our footprints together
You can confidently walk on the parquet floor for decades - but you will hardly leave any footprints, neither in terms of CO2, but also not directly on the parquet - this is achieved by the product-specific anti-footprint effect. Also, parquet maintenance is no longer necessary and cleaning is particularly easy, not only in everyday life at home - thanks to its excellent chemical resistance, PUROtec is also resistant, for example, to the disinfectants and cleaning agents used in hospitals.
Scheucher thus meets the highest requirements for use in living areas, clinics, the hotel industry, offices and sports facilities!
PUROtec colors
Discover the color world of PUROtec, which leaves a particularly natural and saturated impression thanks to its unique matt surface treatment.
Get some precise information about this brand new process technology in surface finishing that is unique in the parquet flooring industry and enjoy this future technology with its innovative and time-saving functionalities soon in your home!
In order to meet the various technical requirements in your home or property, PUROtec parquet is available in different types of construction, dimensions and also in installation patterns like herringbone and many more.
PUROtec x ELEVATION
Of course, many articles from our trend collection Elevation are also available with our PUROTEC surface finishing.
Discover the latest trend colors and surface technologies, inspired by the unique nature of numerous islands and feel this exceptional sense of life beneath your feet day by day.
See your favorite parquet virtually in your home:
Browse through the range, upload your own room photo and see how your dream parquet looks like in your home in a matter of seconds.
You rather prefer oiled parquet or would like to find out more about our various surface finishes?
This might be of your interest too: