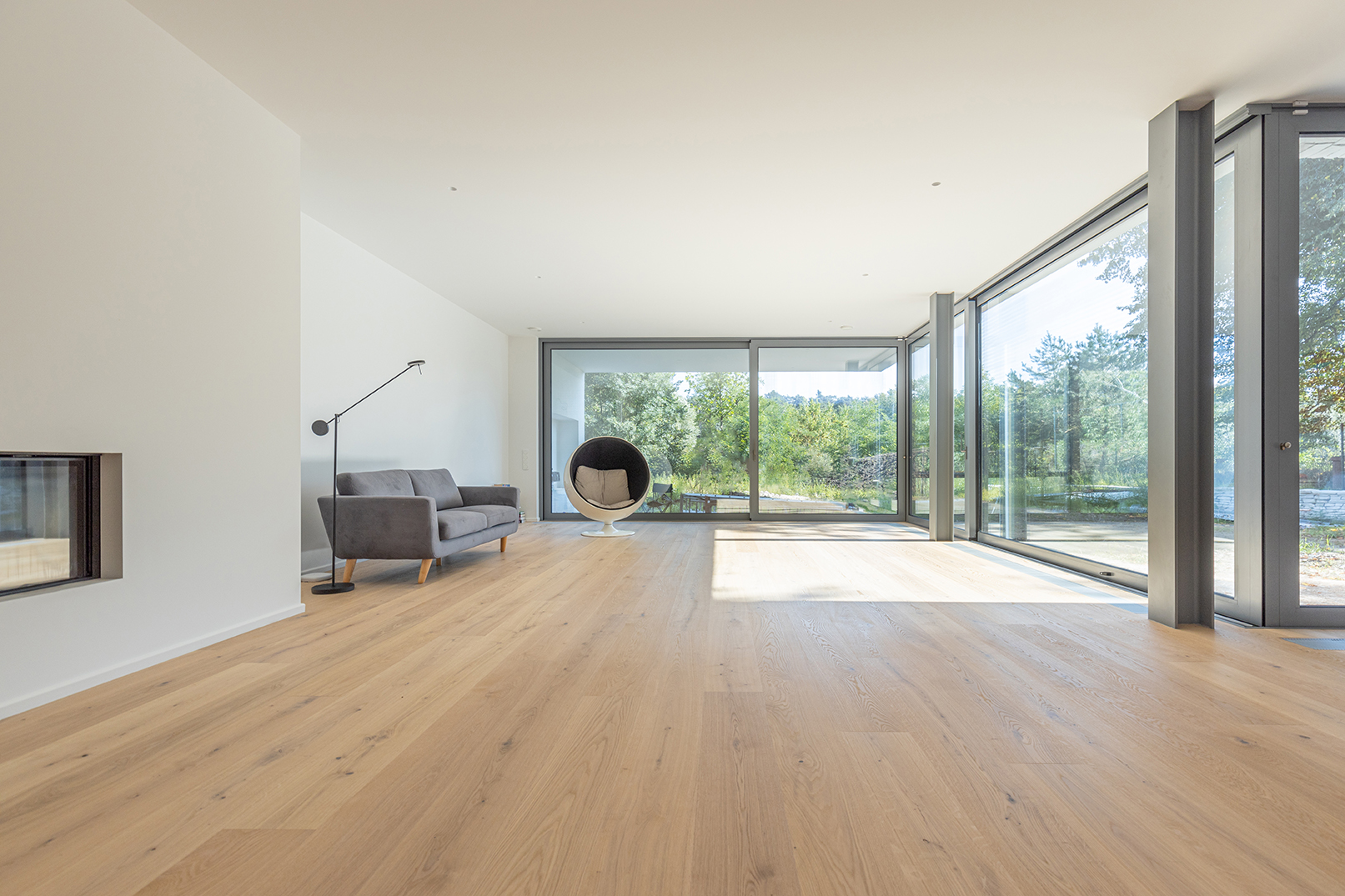 Oiled or sealed parquet surface?
Decades of experience are reflected in the competent surface treatments from Scheucher and ensure robust and unique results. Discover the right surface finish for your lifestyle and your requirements for your home.
With the right parquet floor, you bring the naturalness and charm of the robust raw material wood into your home. But it is not only the visual and biological properties that make real wood parquet one of the most popular floors. It is also its uniqueness, variety, radiant warmth, years of beauty and multiple renovation properties that make parquet one of the most popular floor coverings over generations.
The choice of visual options for parquet flooring is almost as multifaceted as nature itself: the most varied types of wood, colors, structures and dimensions don't make the decision straight easy. And then there is this last, almost invisible, but enormously important factor: the final finish, i.e. the chosen surface refinement of your parquet. With the exception of classic lacquered surfaces with their special degree of gloss, there are few visual differences between an oiled and a matt lacquered surface. So what is going on in the "background" and which finish is the right one for my home?
Every surface finish has its advantages and disadvantages and should be chosen to suit the lifestyle and requirements of all residents.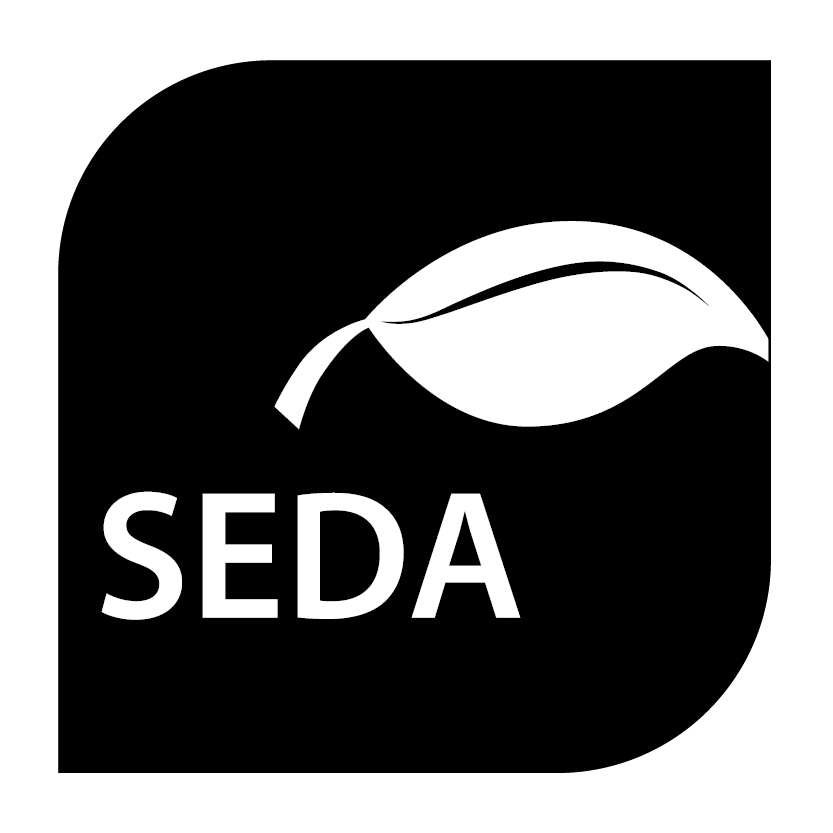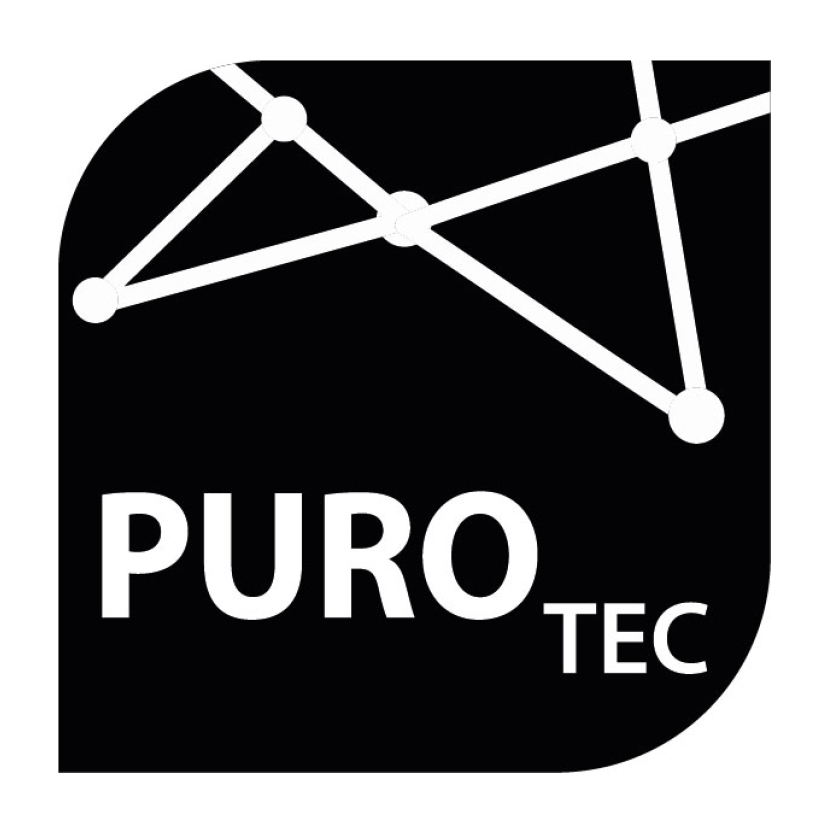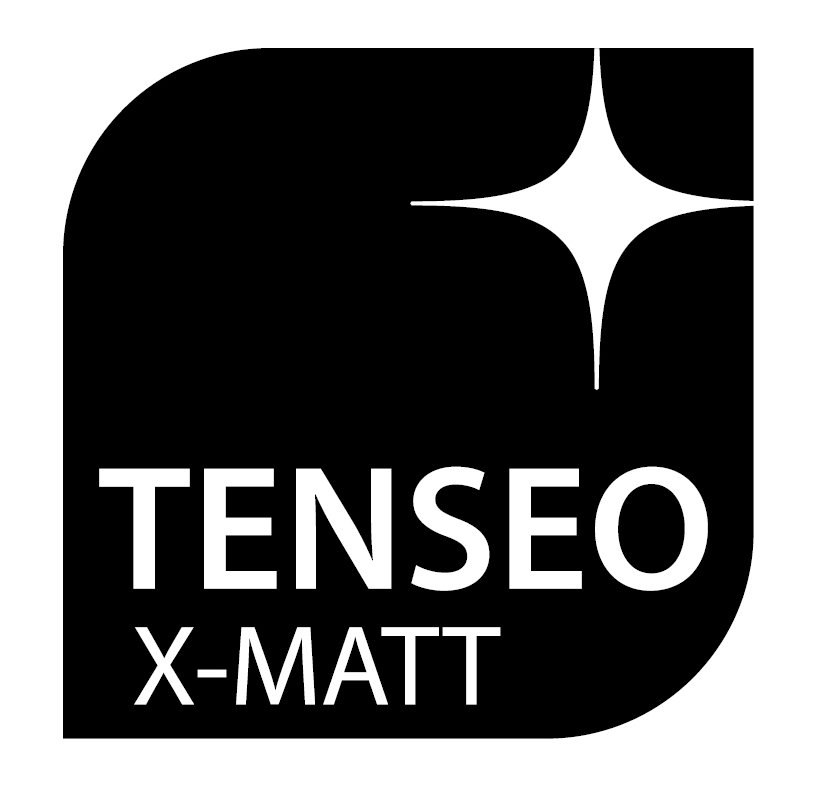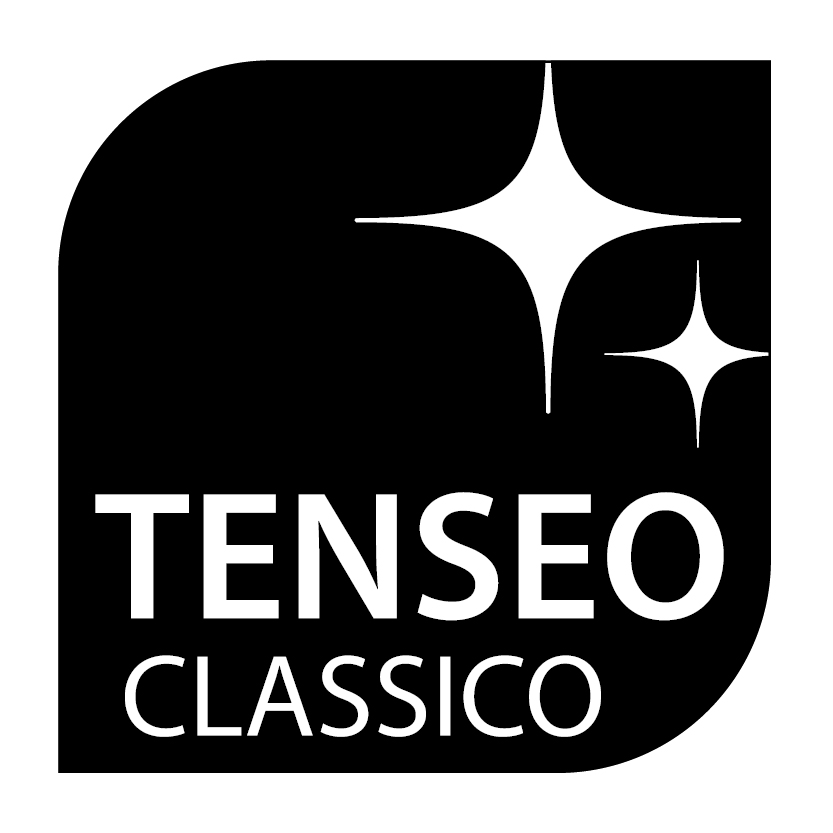 Scheucher surface finishes
Scheucher basically differentiates between naturally oiled (SEDA) and lacquered (PUROTEC or TENSEO) surfaces.
SEDA
OILED / WAXED PARQUET FLOORING
Your parquet is treated with natural oils and waxes according to century-old traditions to retain its original lustre. These floors are particularly beautiful with their silky matt surface with natural texture and intensive wood color. Open-pore surface finishes with breathable materials mean you are guaranteed a healthier interior climate and your home is enhanced by this touch of nature.
The parquet floor receives an effective deep impregnation and retains its originally fresh character. The surface is and remains open-pored, breathable, warm to the feet, natural, impresses with a velvety matt surface and guarantees a particularly healthy room climate - this is how the parquet and its surface live with its residents for years. If the signs of the times might disturb you one day, the parquet floor can be renovated and re-oiled with a thorough cleaning without sanding the precious wood wear layer. This means that the value of an oiled floor is much higher than that of a lacquered floor.
A special plus point for SEDA floors: If necessary, scratches or small damage can also be partially repaired and re-oiled without any problems. Therefore, they are ideally suited in even highly stressed areas, as maintenance and repair are easy and the floor can be kept in an optically perfect condition all the time. The surfaces are also very resistant to common household chemicals.
All characteristics at a glance:
Direct contact with wood - oil penetrates deep into the wood.

Natural oils and waxes for a guaranteed healthy indoor climate

Hardening through oxidation (air drying)

Not film-forming, pore-filling

Breathable and humidiy regulating

Moisture regulating

Deep impregnation

Water and dirt repellent

No static charging

Little maintenance effort

Partially repairable

Dry, damp cleaning

Renovation through basic cleaning

No loss of value

New application of oil after renovation

Emphasizes the natural feel of the floor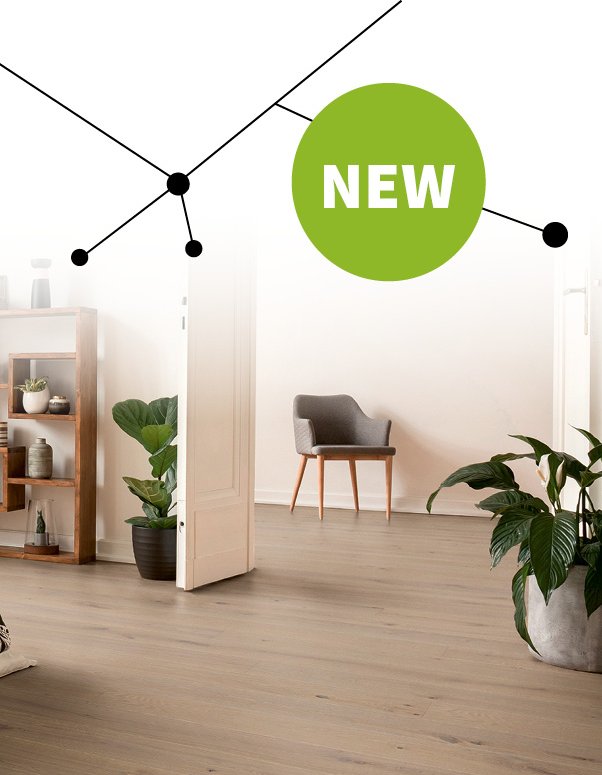 PUROTEC
NATURALLY DEEP MATT UV-VARNISHED SURFACE USING OUR INNOVATIVE EXCIMER TECHNOLOGY, gloss level 4-5
Purotec - the natural matt UV - lacquered surface without the use of matting agents. Purotec gives you the optical illusion of untreated wood, whilst functionally providing your parquet with an even higher resistance and minimized color changes.
Discover the new PUROTEC range now!
All characteristics at a glance:
Natural matt optics

Water and dirt repellent

Solvent-free, healthy indoor climate

Easy to clean

Practically maintenance-free

Excellent chemical resistance

Exceptionally scratch- and abrasion resistant

Minimized color change (UV)

Anti-footprint effect

Sandable and restorable
Martindale abrasion test on our excimer matted parquet finishes:
Due to the significantly higher surface hardness of PUROTEC and TENSEO X-MATT, an extremely scratch- and abrasion-resistant surface is achieved and the lifespan of the parquet is significantly increased. Experience the difference with the conclusive Martindale test, which simulates natural wear and tear in this video:
TENSEO X-MATT
MAT UV-SEALED PARQUET FLOORING USING OUR INNOVATIVE EXCIMER TECHNOLOGY, gloss level 8-10
Also TENSEO X-MATT is a solvent-free UV lacquered surface that is applied using the excimer technology and process. TENSEO X-MATT offers the same characteristics as PUROTEC and only differs in its lower degree of matting. So if you decide for a matt lacquered parquet floor, Scheucher offers you the option of choosing beteween the two variants and enjoying the unique advantages of this state-of-the-art technology from now on.
All characteristics at a glance:
Natural matt optics
Water and dirt repellent
Solvent-free, healthy indoor climate
Easy to clean
Practically maintenance-free
Excellent chemical resistance
Exceptionally scratch- and abrasion resistant
Minimized color change (UV)
Anti-footprint effect
Sandable and restorable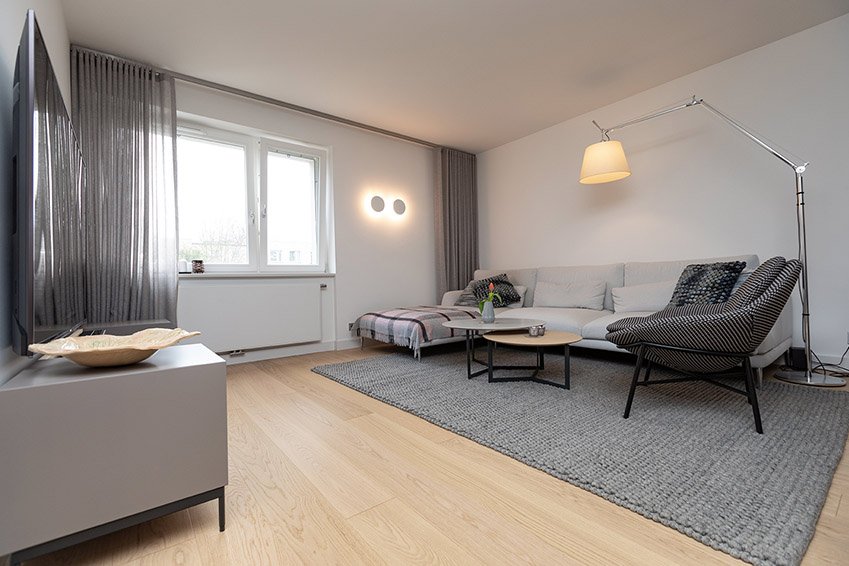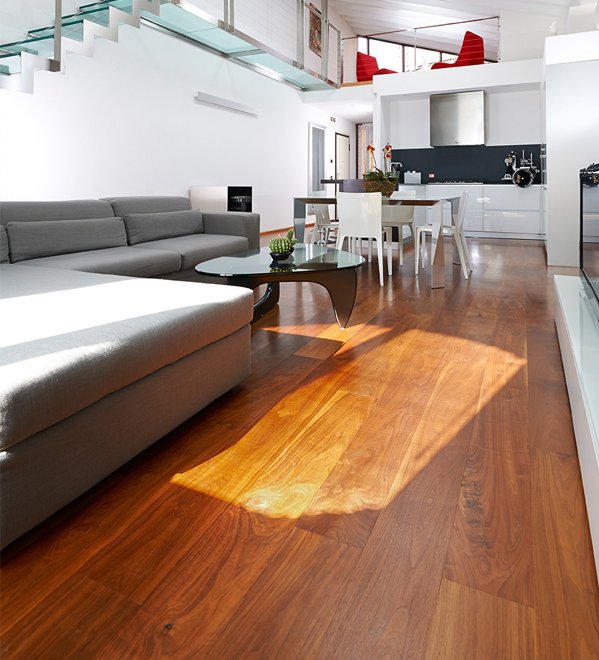 TENSEO CLASSICO
UV-SEALED PARQUET FLOORING, gloss level 28-30
This, up to 7 layers consisting sealing system ensures your wooden flooring gives a special flair to any room. The beautifully silky sheen gives an exclusive look to the wood while at the same time making it resistant to damage and thereby extends the life of your parquet flooring
TIP:
All varnished parquet floors from Scheucher meet the highest requirement class C and can therefore be used in highly stressed areas. If your sealed floor is getting on in years after a long period of use and you want to renovate it - the whole area must be completely sanded and re-sealed. But no worries, this is possible 2-3 times thanks to the 3.6 mm thick wear layer of Scheucher Parquet.
The right parquet surface for pets:
As resilient as Scheucher parquet floors are - even velvet paws can leave some traces over time - if this could become a disruptive factor for you as a pet-owner, we recommend our oiled parquet floors due to the simple and partial repairability. Additional tip: Instead of a smooth surface, we recommend choosing a high-quality surface structure for your parquet - this not only ensures a unique feel and a great barefoot and paw feeling, but also hides dirt and small damage to a certain extent.
Wood tells stories about life.
For your life.
Parquet for your home.
Did you know that you can achieve a completely new parquet look even after many years?
Like so many other things in life, the taste or the demands on your own home may change over time. If you renovate your parquet floor by sanding it after many years of use, it will not only look like new, but can also, if desired, achieve a completely different look with a subsequent surface treatment using colored oils or sealants. A lacquered floor can even be transformed into an oiled floor after it has been completely sanded. However, due to the deep intrusion of the oil into the wood, it is not possible to seal a previously oiled parquet floor.
Always ensure a balanced room climate and the correct handling of your parquet floor!