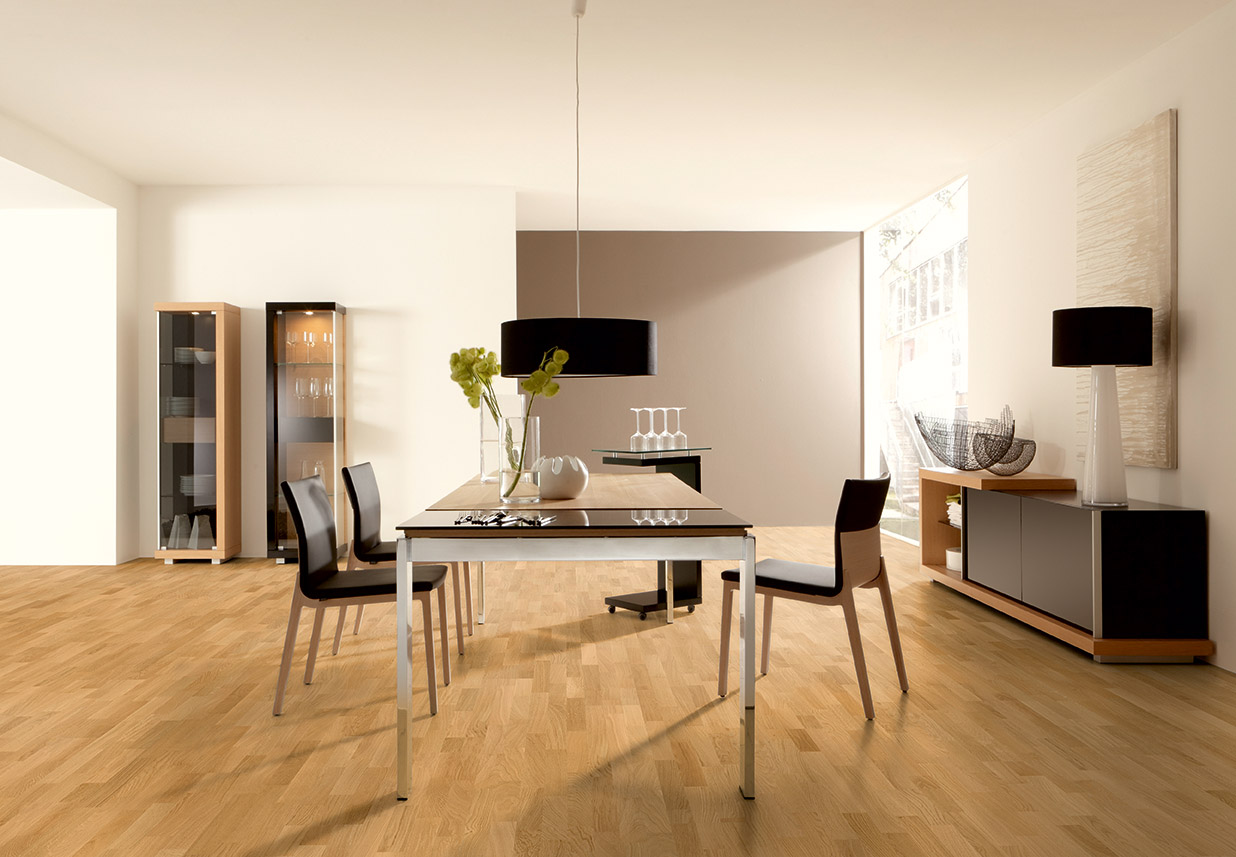 3-strip flooring
Enthusiasts swear on the ingenious effect of 3-strip parquet, which brings out the material wood in a more differentiated and varied manner and enchants with its fresh appearance.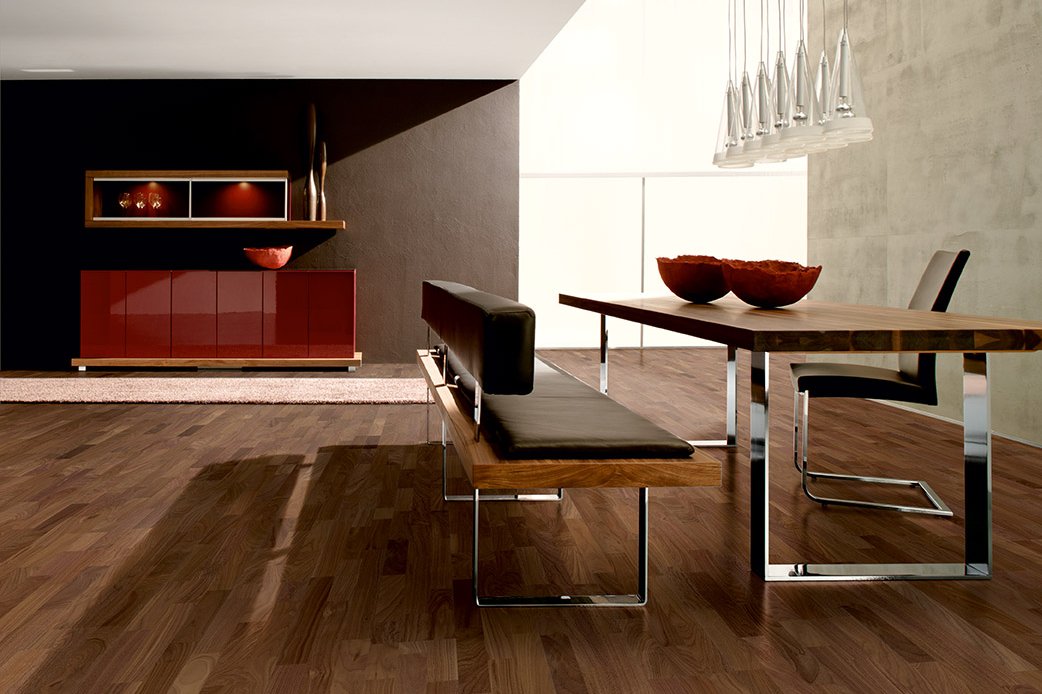 FLOORING WITH A CHARACTER
At 3-strip parquet, three individual strips are arranged and fixed staggered on a plank - by repeating this procedure, you get the typical 3-strip character of parquet flooring. 3-strips are often referred to as "wild pattern". Due to its irregularity, the parquet appears particularly lively and exciting.

3-strip
WOODflor NOVOLOC® 5G182 3-strip
Dimensions: 14 x 182 x 2200 mm
Wear layer: approx. 3.6mm, suitable for the installation on underfloor heating systems: RT = 0.101 m2K/W
3-strip oak parquet
3-strip is also one of the true classics among the different types of parquet– so what type of wood could suit better to it than classic oak wood? Whether brushed, oiled or lacquered, oak wood always shows its bold side and a fresh look that never goes out of style. The clean pattern harmonizes with every furnishing style and various accessories.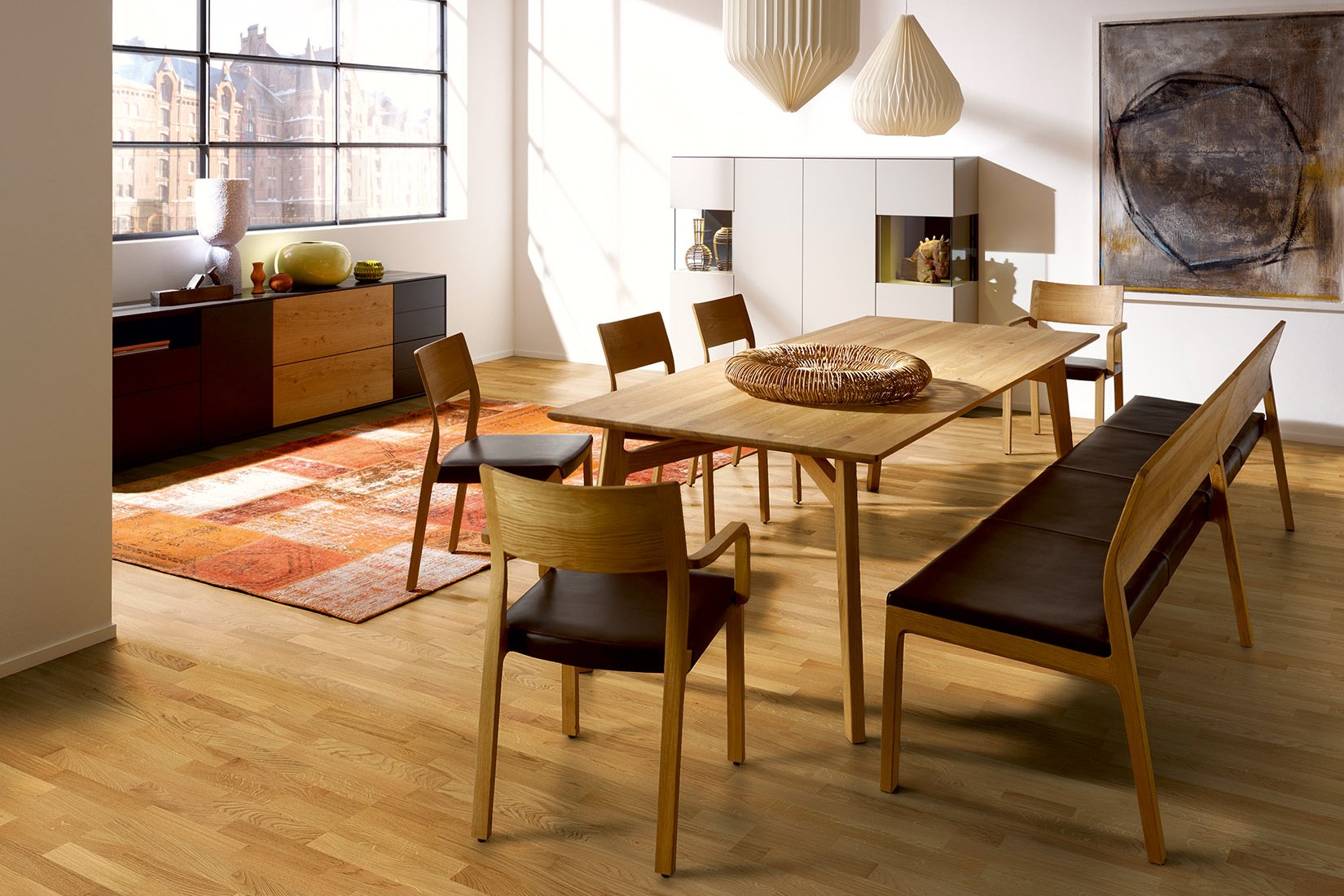 SEE YOUR FAVORITE PARQUET IN YOUR OWN ROOMS
3-strip is available in a wide variety of wood types and colors. Use our Parquet-Finder to get to know the entire variety and at the same time virtually install your favorite floors in your home. Simply upload your own room photo!