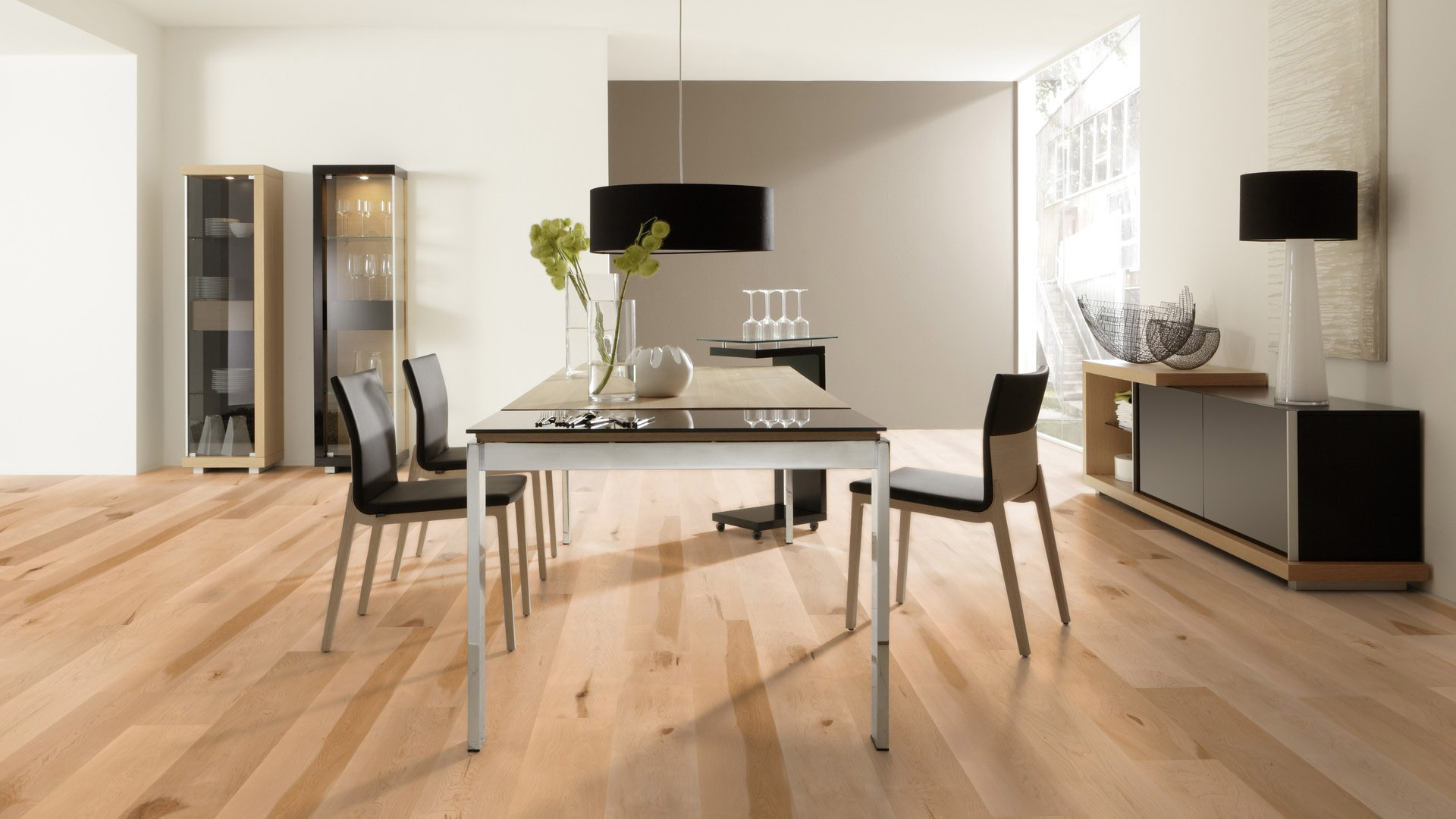 Hard Maple parquet
Lightness, friendliness and spatial generosity- this is what catches your eyes, when you enter rooms that are adorned with hard maple parquet floors.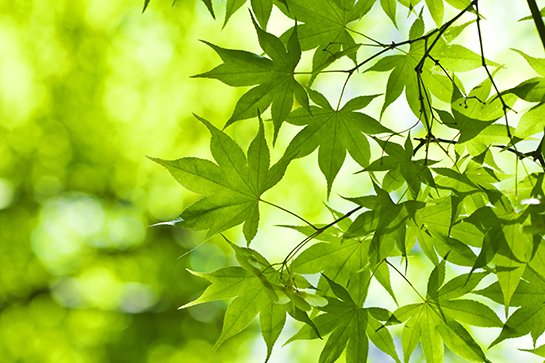 Natural beauty – Hard Maple parquet
Maple parquet looks particularly friendly - its light basic color with a slightly yellow shade darkens in beige and delicate pink tones as time goes by. The greatest strength of maple wood lies in its harmonious appearance. Thanks to its neutral color, maple parquet can be combined with a lot of interior styles and furniture.
Characteristics of Hard Maple
Hard maple can be up to 40% harder than the robust oak, which makes it the perfect floor for stressed living areas. Rooms with maple parquet appear friendly, cheerful and exude serenity and calmness. Due to its simplicity and natural color, maple parquet perfectly adapts to any environment and can be combined with many furnishing styles. Despite the immense degree of hardness, the correct handling of maple parquet is therefore very important. Various finishes provide additional protection for the floor. Due to the disadvantageous character of Hard Maple, we recommend to desist from installing 1-strip flooring on underfloor heating.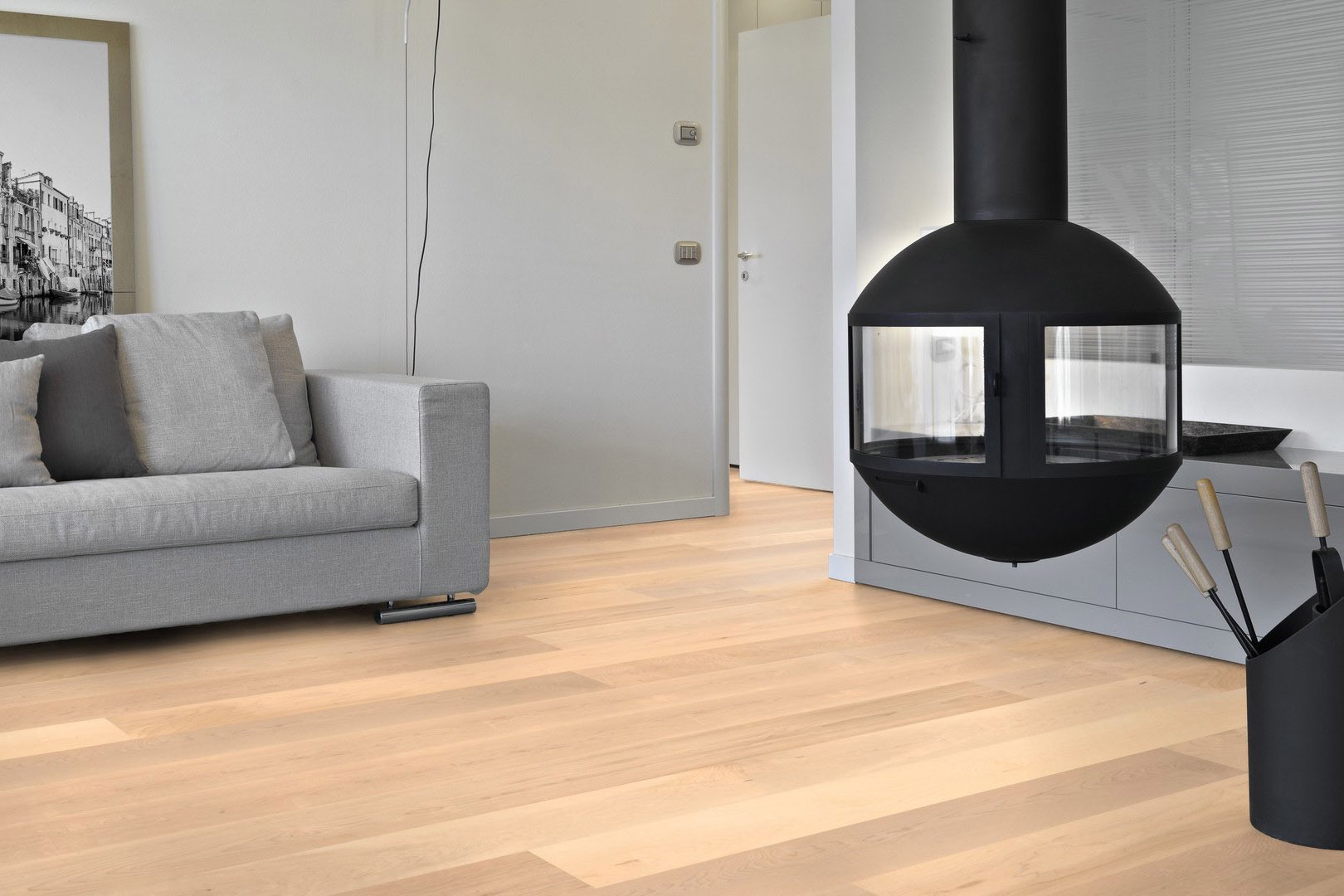 See maple parquet virtually in your home now:
Use our Parquet Finder to get to know all options of maple parquet and at the same time see your maple favorites virtually installed in your own home. Simply upload your own room photo!
Another type of wood
might fit better in your home?
Click through our diverse selection of wood types for your parquet flooring.