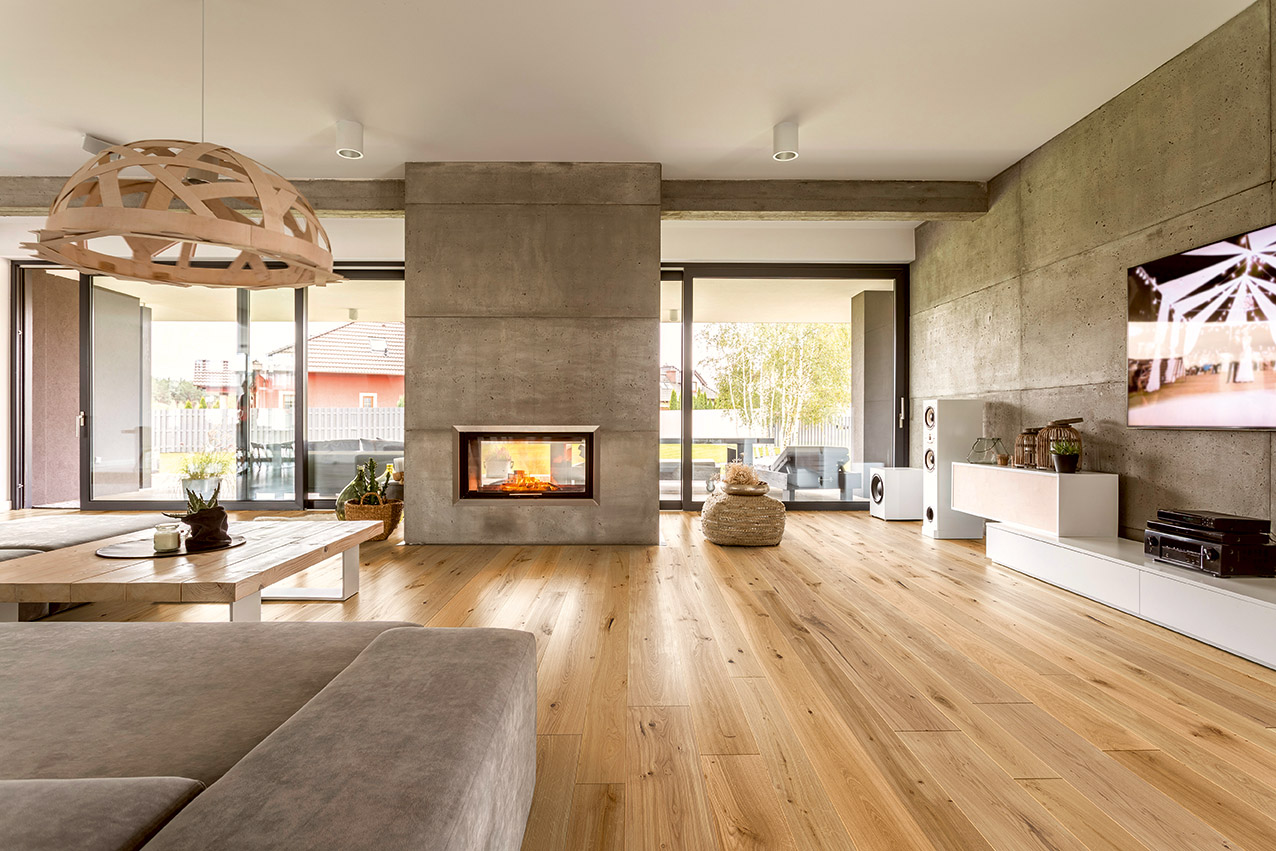 Parquet gradings
The grading of your parquet floor significantly determines its appearance and should therefore be carefully considered. Scheucher Parquet opens up numerous possibilities - from calm designs to the full expressiveness of the tree.
Soothing finesse.
Spirited formal languages.
The grading determines the effect of a floor to a large extent and sets individual accents. This creates more harmonious or dynamic effects, from calm and elegant to lively rustic - you decide which character you want to give your rooms.
These examples show our grading based on the wood type oak. Since wood is a natural product and every piece is unique, the photos shown are only intended as a guideline.
Parquet tip:
A lot doesn't always help a lot: for installation patterns such as herringbone parquet and various others, we recommend choosing more calm gradings, depending on your interior. This ensures a harmonious overall look, that brings your pattern to the fore.