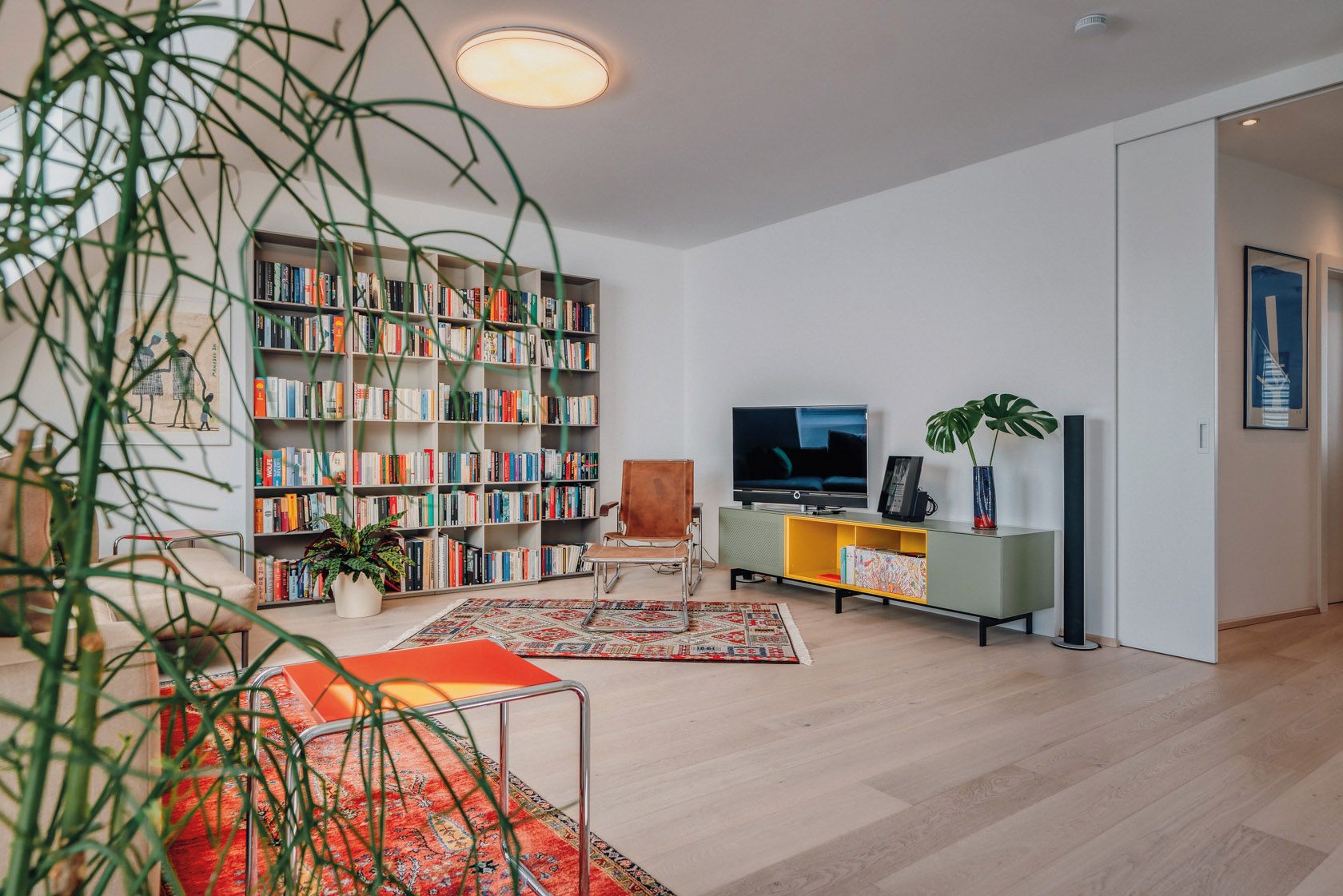 Parquet colors
Scheucher parquet offers you the creative freedom to find complete expression in your home. The unique variety of wood types and colors allows living spaces to reflect individual ideas.
We spend most of our time indoors. Regardless of whether in our own four walls or in various others - we all know the right color design looms large in all of our lives. It creates mood and atmosphere and can have an immense influence on our well-being. Therefore, its design also requires good planning and the use of colors should be considered very carefully. However, it is not just our walls that are important for this - it is a good mixture of walls, furniture, accessories and of course your floor.
Almost anything is possible if you choose parquet. Should your floor optically fade into the background or stand out as an absolute highlight? The choice is yours!
Although trends are mostly dictated by furniture manufacturers and designers rather than by the flooring industry, the floor you choose determines how the room as a whole affects you and thus plays an indispensable role when designing you personal living space. Thanks to countless possibilities, modern interior designers rely on naturalness and the quality of floor coverings made of real wood.
Colors play in the room.
Colors laugh out loud in different nuances.
Colors live in diversity.
A spectrum without limits.
Scheucher uses various natural colors to achieve the best possible effect, giving nature a helping hand with its finishing touches. Discover the colour variants listet for each type of wood, which will allow you to create a refined living area far away from mainstream and experience the amazing diversity on offer, with a range of hundrets of colour and wood combinations available.
Color world Natura
Naturally transparent parquet flooring
Color world Perla
Parquet flooring with a soft shade of white
This might be of your interest too: