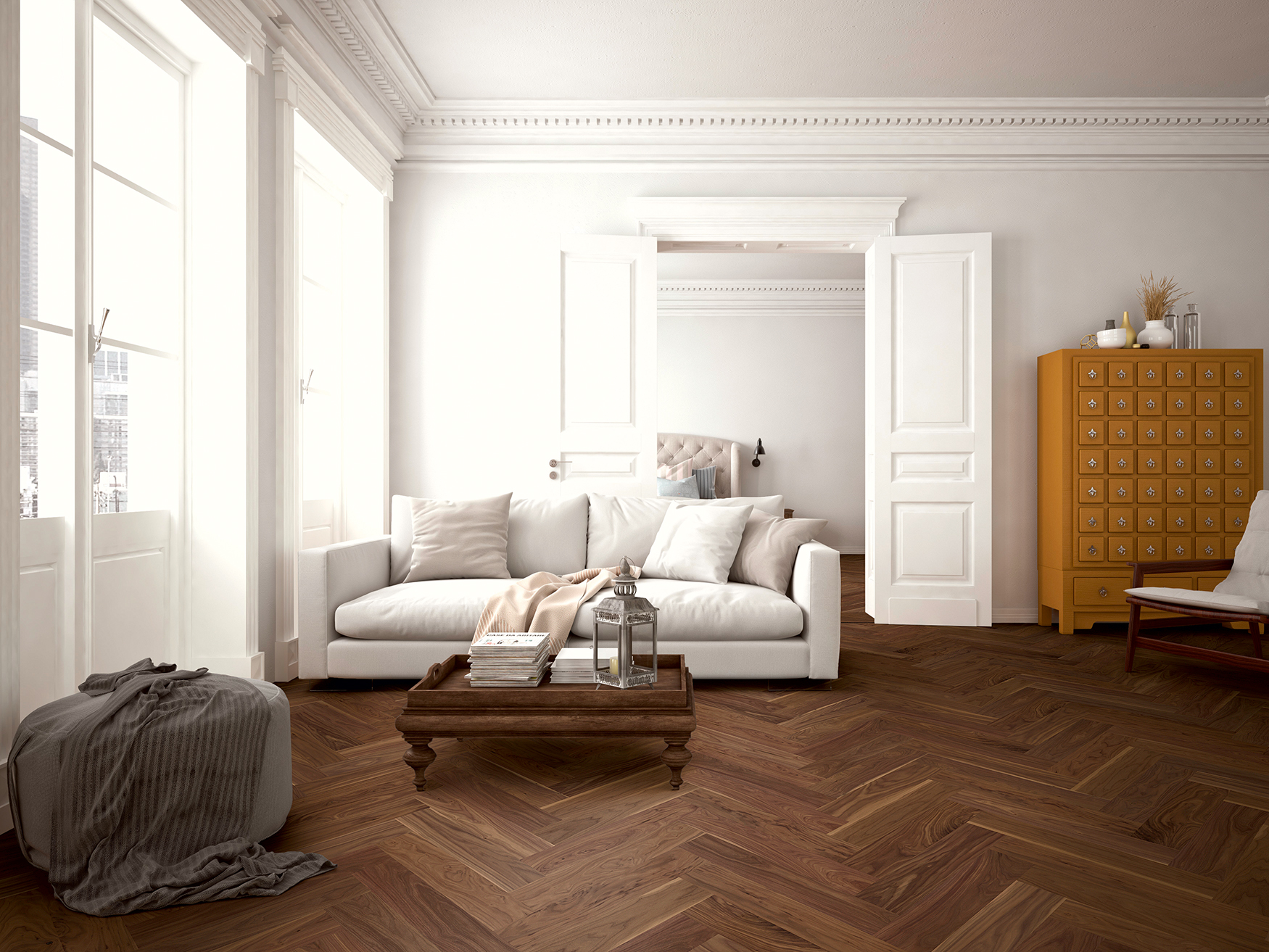 MULTIflor 700
The frequent demand for a parquet floor, which goes beyond the scope of today's usual and familiar, has spurred us to think outside the box and surpass ourselves - the idea for MULTIflor 700 was born! A parquet range that effortlessly fulfills all the requirements of today's parquet flooring, meets the trend of underfloor heating and, in addition, enables installation patterns that redefine classic and flair in a modern context.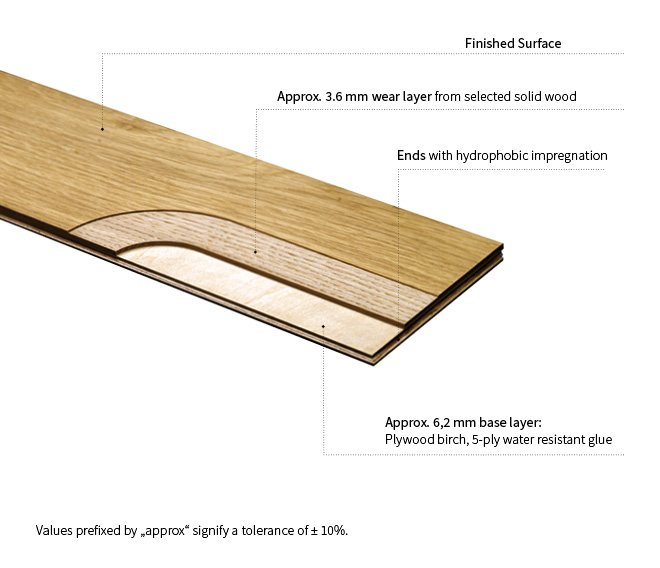 2-layer engineered wood flooring for glue-down installations
1 optimally proportioned dimension for a wide variety of installation patterns
100% made in Austria using solar energy
Finished surface SEDA, PUROTEC or TENSEO
Guaranteed made of real wood
Only 9.8mm construction height
Easy, barrier-free junction to other floor coverings
Approx. 3.6 mm wear layer from solid wood - multiple renovations possible
Perfectly suitable for underfloor heating systems, thermal insulaton resistance: RT = 0.058 m2K/W
Chevron flooring with click-system
Supports a natural and healthy room climate, hygienic and easy to care for
30 years warranty in the private sector
One dimension.
Countless
possibilites.
A single parquet plank never left this much space for your imagination before: with MULTIflor 700 parquet you can now go beyond the boundaries of commonly installed patterns and choose from classic installation types such as herringbone up to new, diversified patterns such as the parallel installation to enjoy an almost unlimited freedom of design in your home!
Available dimensions

1-Strip
MULTIflor 700 TONGUE + GROOVE
Dimensions: 9.8 x 140 x 700 mm
Wear layer: approx. 3.6mm, suitable for underfloor heating systems: RT = 0.058 m2K/W

Edging frieze 1-strip
on request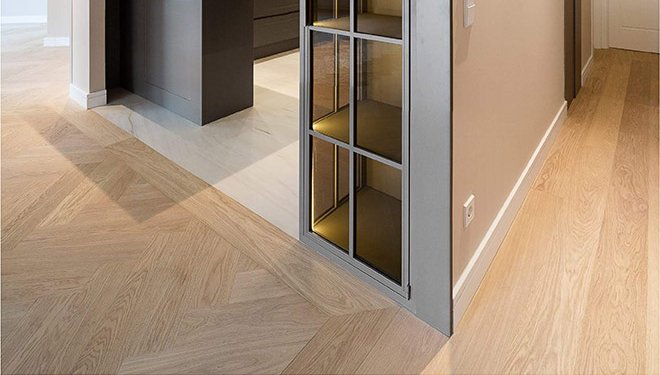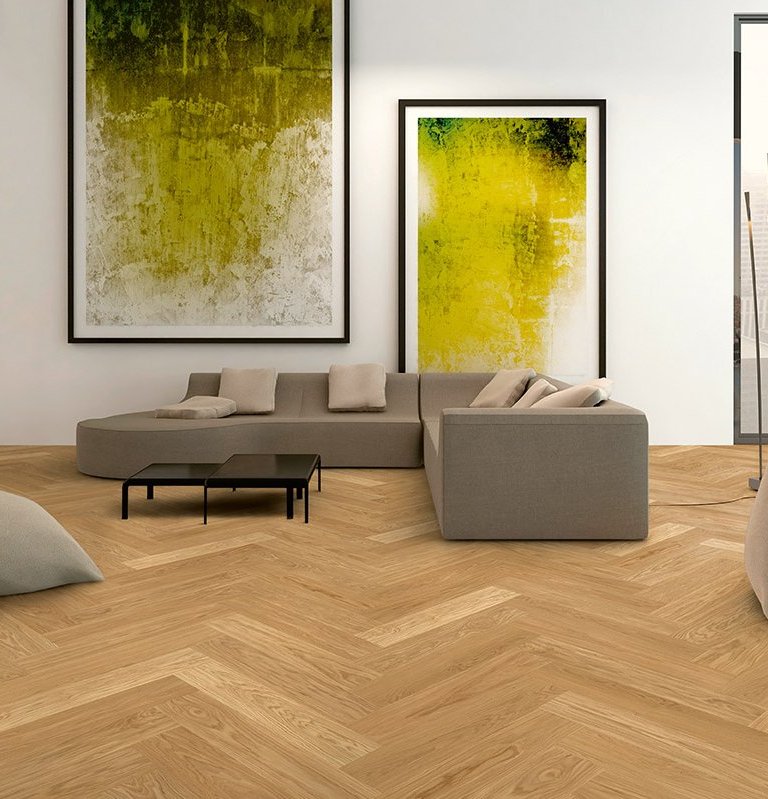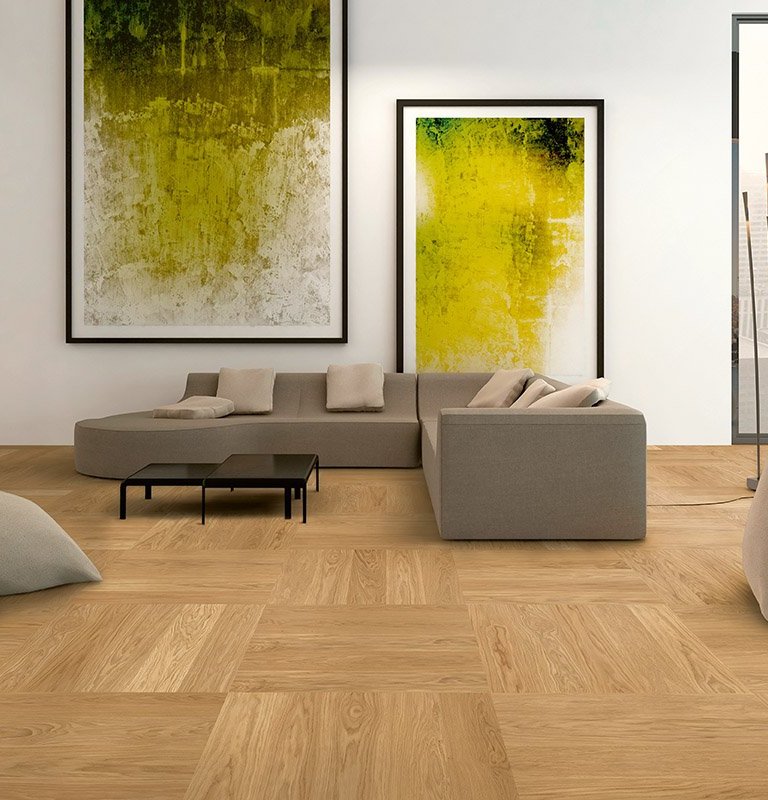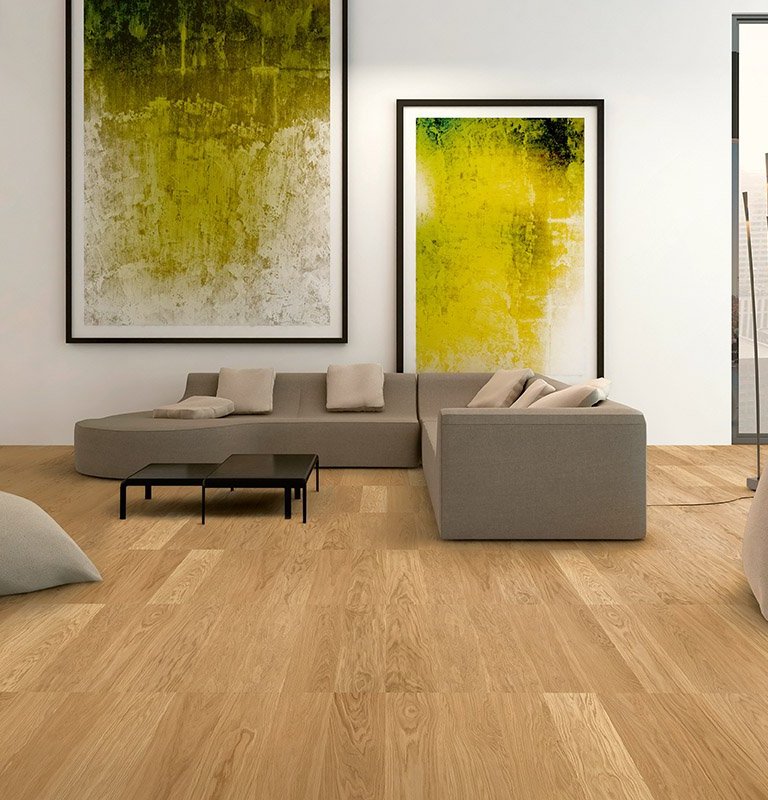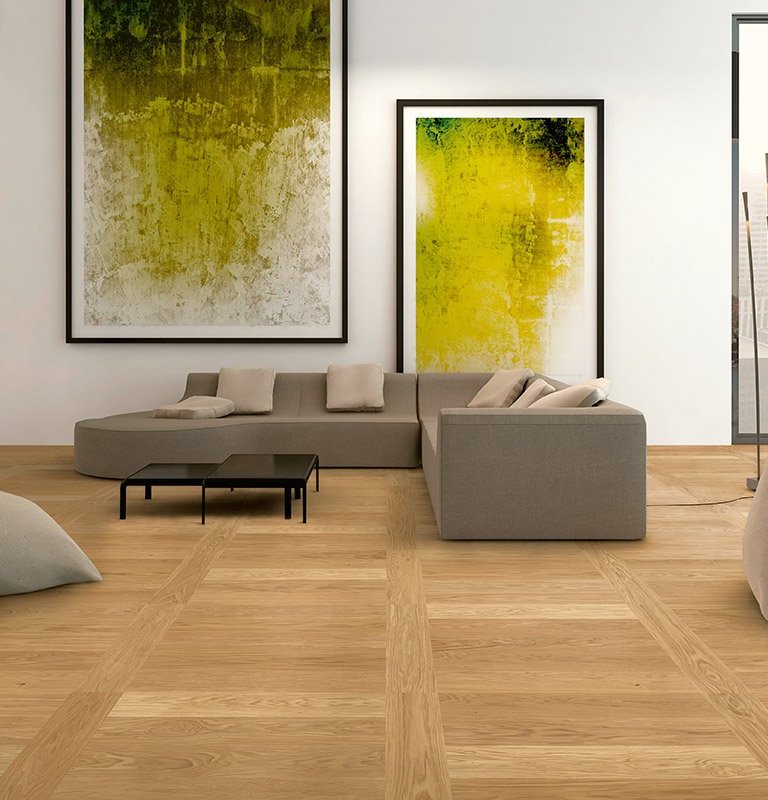 Which parquet pattern suits my home? Try now:
Bring your floors to life and see how your rooms can change their look using different parquet colors and patterns!
It is an undisputedly claim to our contemporary architecture, to combine and softly harmonize modern and classical styles. This applies to almost every area, from revitalization to renovation, extensions to existing buildings right up to the creation of completely new living experiences in new buildings. Trends and interior styles are taking a new path - based on a most solid foundation: namely on parquet - with a variety that has never been seen before. Experience MULTIflor 700 and you will be amazed.
The sum of the characteristics makes the overwhelming whole: a variety in design, which is guided by classic and reinterprets modernity in combination with a product selection, wood types and surface refinements that redefines the term of flair. A top layer that promises longevity at a total construction height that is not only optimally suited for junctions to other types of flooring, but also perfectly meets the requirements of underfloor heating systems! And by the way – also the range of accessories leaves nothing to be desired...